ISF 2022 VIRTUAL ANNUAL BANQUET
The Islamic Scholarship Fund cordially invites you to an evening full of celebration, renowned speakers, student success stories, and special program announcements: Amplifying our Voice: Empowering American Muslims in Media and Policy.
Please join us virtually on Saturday, October 22, from 5:30 - 7:00 pm (PST) to hear from Peabody and Emmy Award-winning broadcast journalist, Amna Nawaz, who currently serves as chief correspondent and primary substitute anchor for PBS NewsHour. Nawaz has reported on politics, foreign affairs, education, climate change, culture and sports. Prior to joining the NewsHour, Nawaz was an anchor and correspondent at ABC News, a foreign correspondent at NBC News, and the founder and former managing editor of NBC's Asian America platform.
Our guest host will be Yasmin Elhady, a comedian and attorney who has toured all over the United States and the United Kingdom. Elhady was just named a 2022 "Yes, And…Laughter Lab" finalist for comedy and social justice.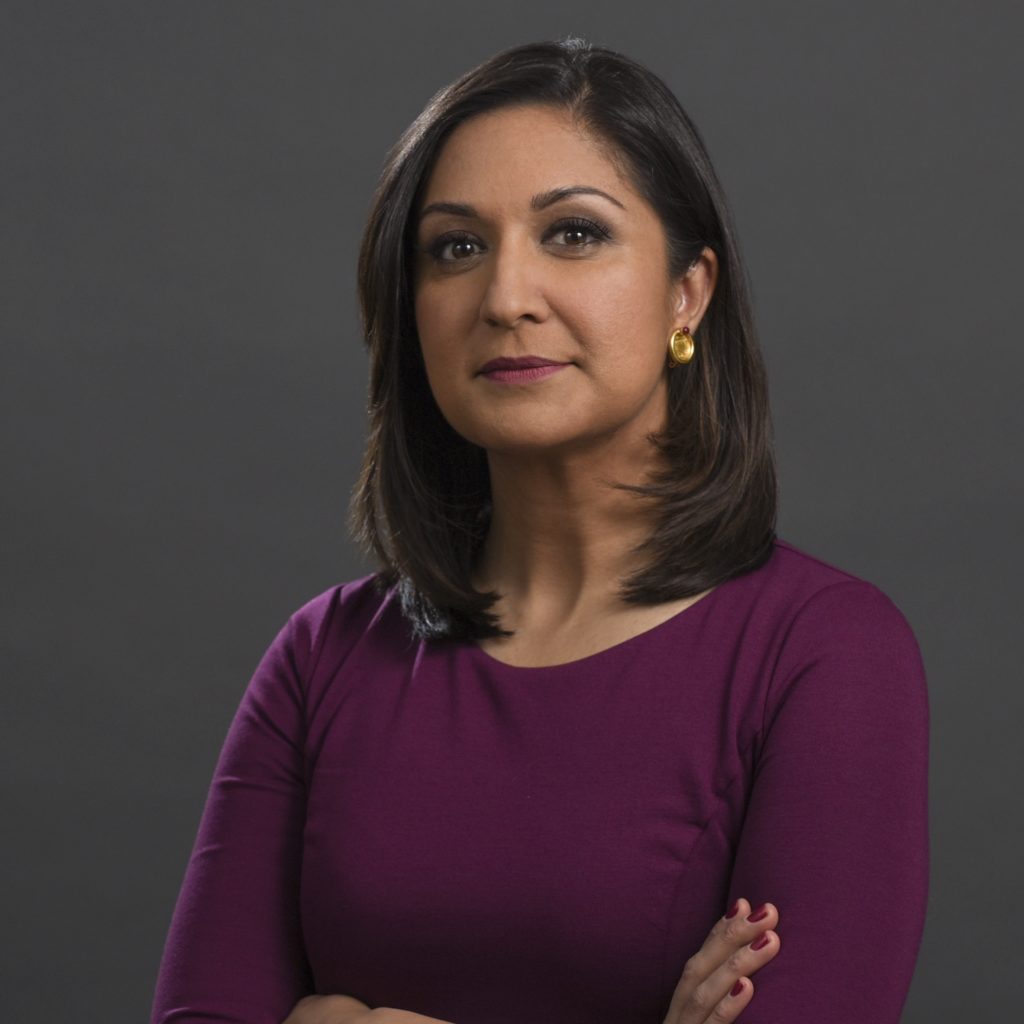 Keynote Speaker
Amna Nawaz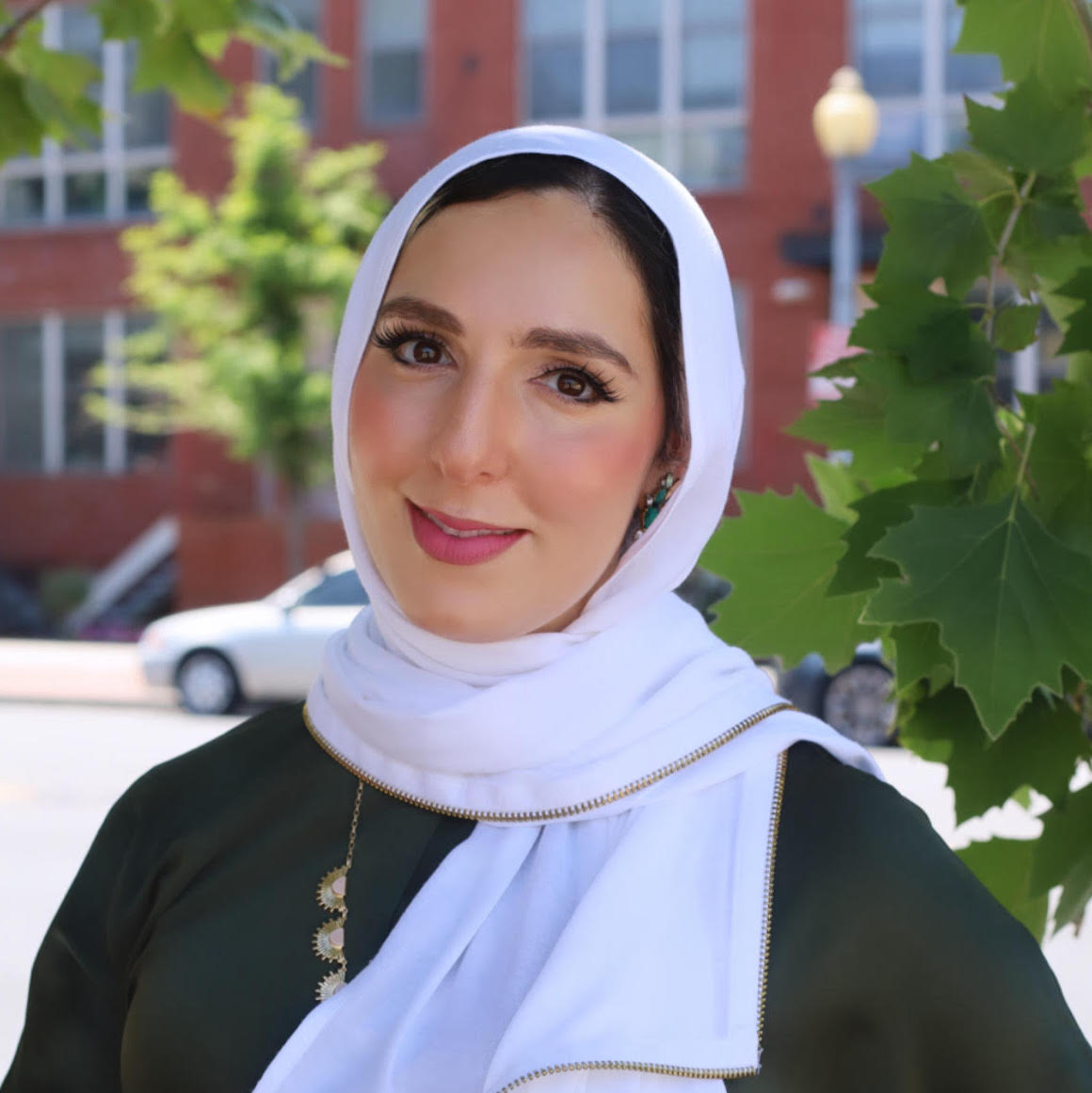 For the ISF Alumni Roundtable discussion, we will hear from Lila Hassan, Omar Shakir, Nicole Fauster, and Ruwa Romman.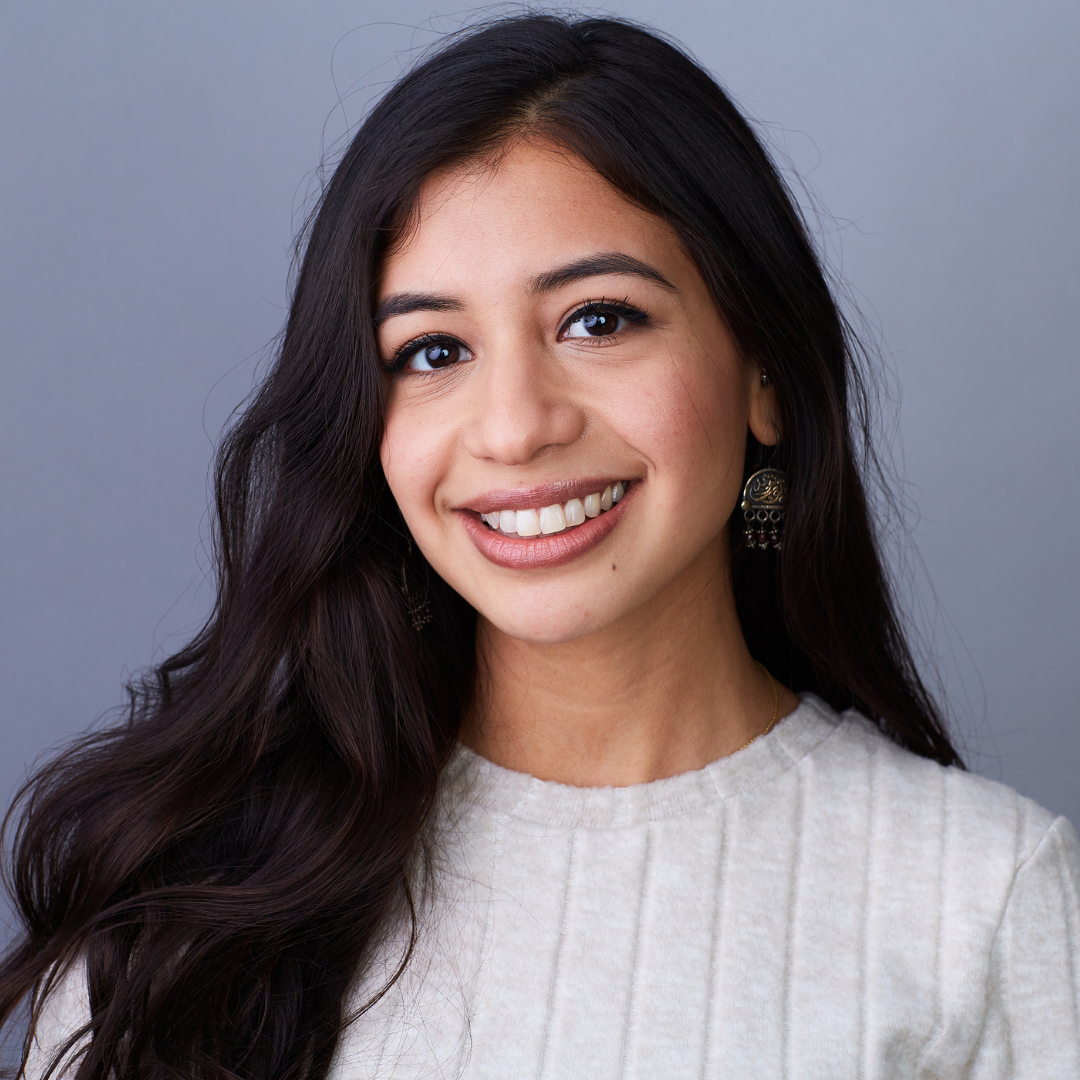 Lila Hassan is an award-winning investigative journalist who covers extremism, immigration, and human rights for print, documentary, and television.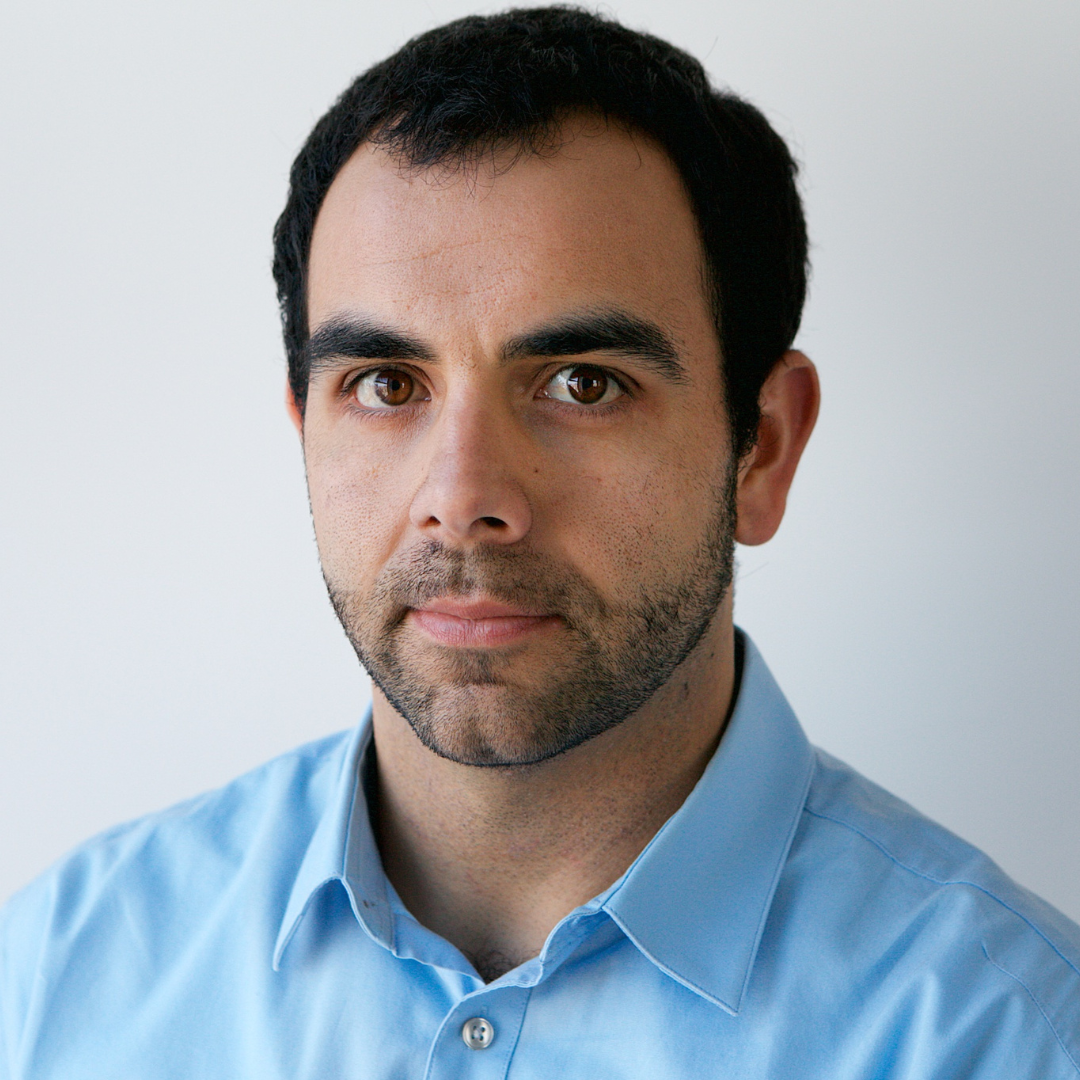 Omar Shakir serves as the Israel and Palestine Director at Human Rights Watch, where he investigates human rights abuses in Israel, the West Bank, and Gaza and has authored several major reports.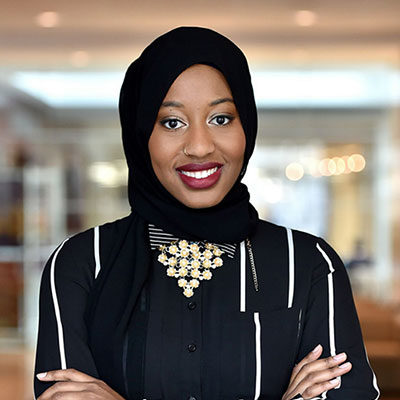 Nicole Fauster is a civil rights attorney and federal sector workplace discrimination investigator, and is currrently an Equal Employment Opportunity (EEO) attorney consultant for Bashen Corporation.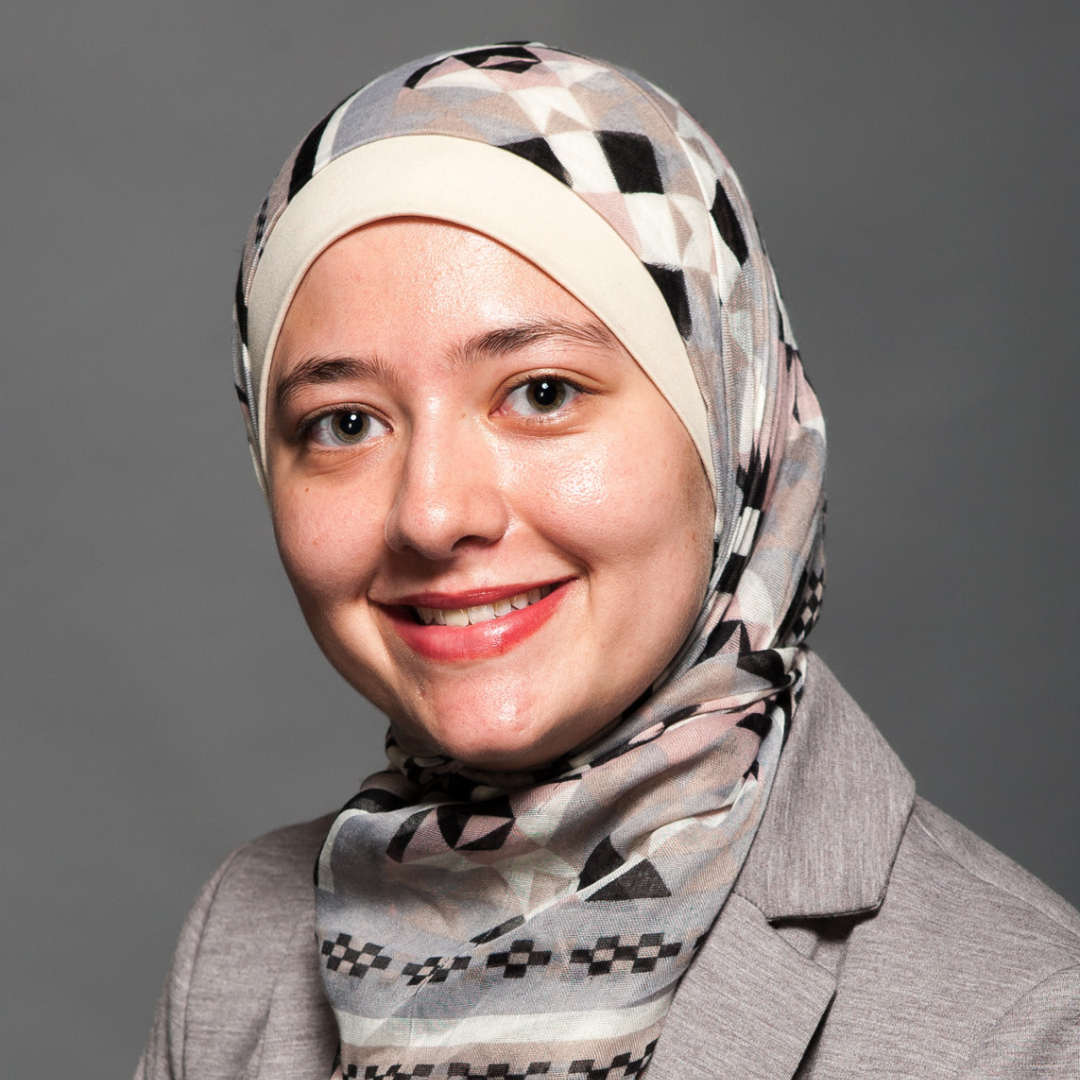 Ruwa Romman works as a senior consultant for a professional services management company assisting government agencies and other stakeholders to deal with major public policy issues at the local, state, and federal level. She is currently running as the Democratic Nominee for Georgia State House District 97.
In addition to our amazing keynote and panelists, we will announce the winners of this year's film grant application!
Join us to learn more about ISF's complete cycle of support, which keeps scholars engaged and excited about their careers in public policy, law, and media, and the latest news from each of our program areas.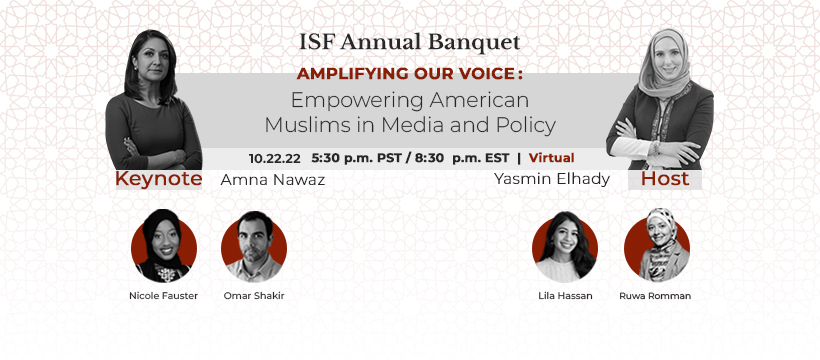 ISF 2021 VIRTUAL ANNUAL BANQUET
As much as we wish we could have celebrated in person, we hope you enjoyed our inspiring virtual event!
During the Banquet, we shared:
Compelling stories from ISF alumni, sharing how they are effecting positive change in public policy and the narratives around the American Muslim community.
How ISF's comprehensive cycle of support is keeping scholars engaged and excited about continuing their careers in public policy, law, and media, ensuring the American Muslim voice is represented and heard.
The latest news from each of our program areas, with a special focus on our Film Grants.
And of course, have a celebration as we announce this year's film grant recipients.
With your support, we are committed to amplifying the community's voice, telling our own story, and changing perceptions of how American Muslims add value to society. We're making it all happen, thanks to you.