ISF Writers Lab & Gotham EDU Partnership
The Gotham Edu has partnered with ISF to create an opportunity for ISF film scholarship applicants and recent grads in an effort to support Muslim filmmakers in their program and increase Muslim representation.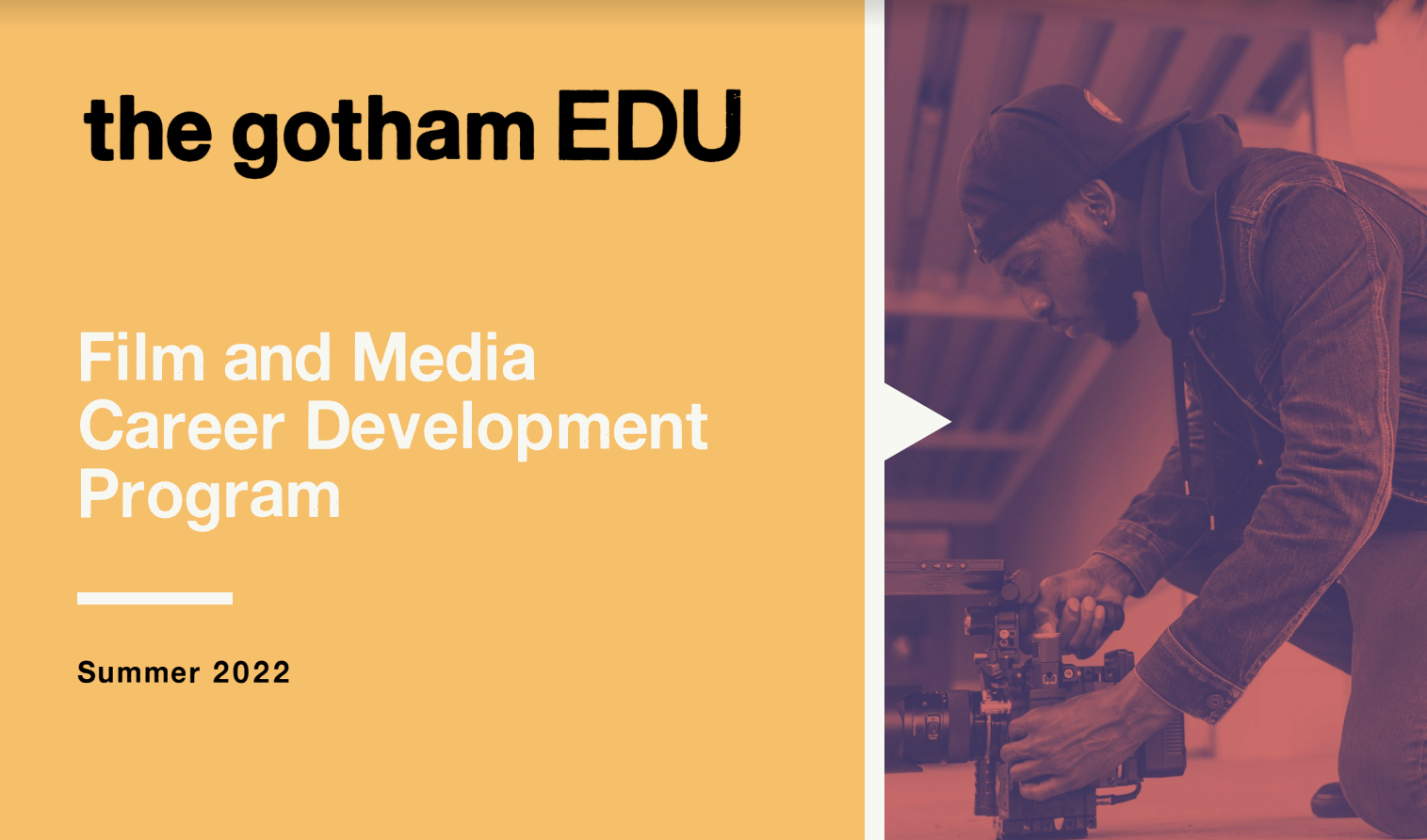 The Gotham EDU...
is dedicated to championing and empowering young professionals as they face the challenges of transitioning from student to industry professional. The Gotham EDU provides an engaging and collaborative environment that expands the creative and professional horizons of our students and partnered academic communities. By prioritizing resources, mentorship, and community, Gotham EDU seeks to provide more equitable access to the Film and Media Industry for the next generation of storytellers.
The Gotham EDU Film and Media Career Development Program
This hybrid program is designed to provide a cohort of approximately twenty talented students with the access, community, mentorship, and resources to make informed and strategic career-making decisions as they continue their academic studies. During this six-week program, students will attend interactive workshops, peer meetups and discussions, as well as one-on-one mentor sessions with industry professionals from across the media landscape: this includes screenwriters, showrunners, executives, producers, and distributors across scripted & documentary films, TV, and audio industries. The goal is for each student to complete the program with a working knowledge of the various sectors within the film and media industry and gain perspective on the many roles and responsibilities within the phases of media making. Students will also identify sectors within the industry that align with their values and skillsets. In tandem with weekly workshops and discussions, each student will develop a creative concept with the support and encouragement of their mentors and peers.
The Film and Media Career Development Program Dates:
Session I: Wednesday, June 1, 2022 – Friday, July 7, 2022
Session II: Monday, July 11, 2022 – Friday, August 18, 2022
Stay updated on what's happening at ISF!