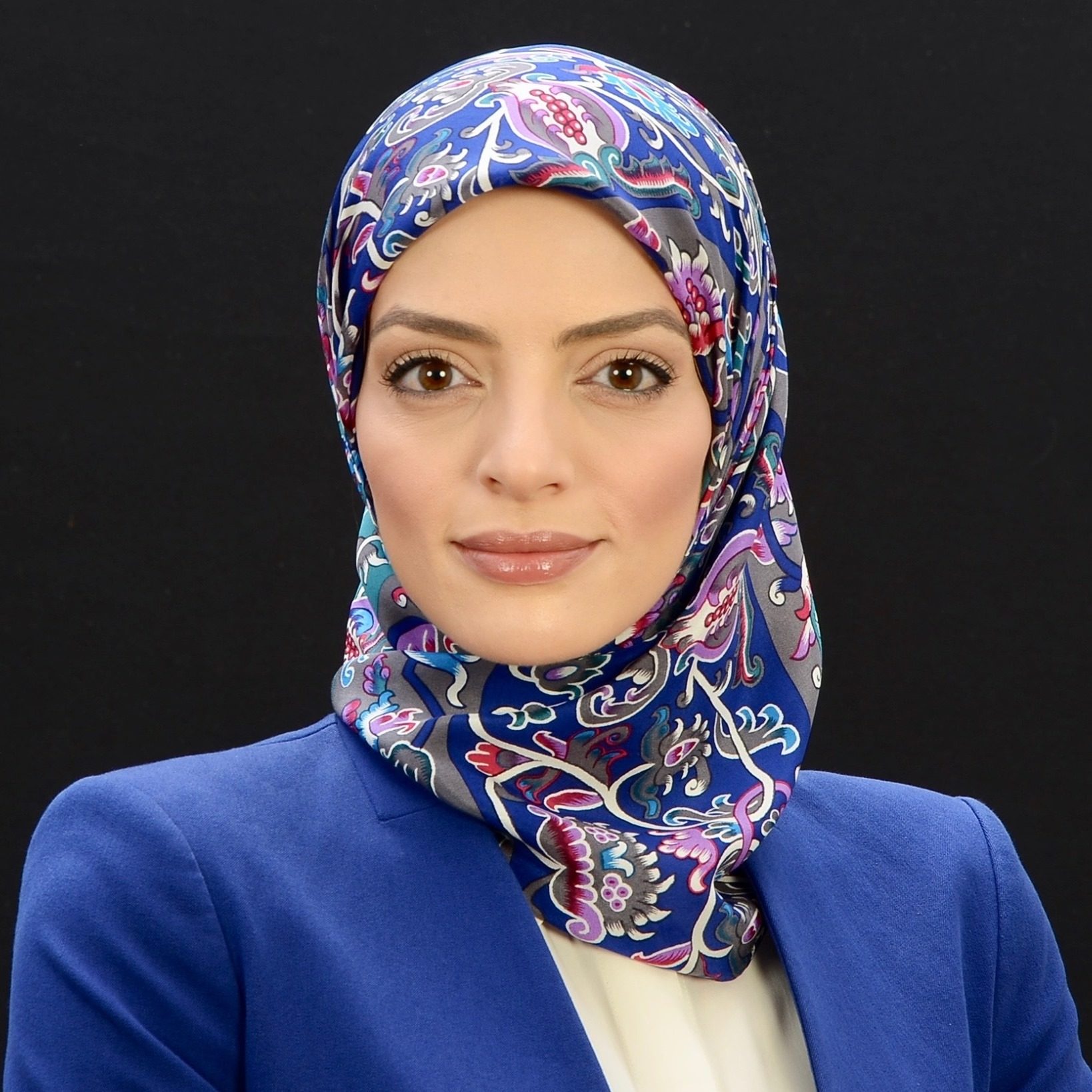 Dr. Dalia Fahmy is an assistant professor of Political Science at Long Island University where she teaches courses on US foreign Policy, World Politics, International Relations, Causes of War, and Politics of the Middle East. Dr. Fahmy's current research looks at the changing role of Islamists in the democratic future of the Middle East. She has published several articles in academic journals focusing on democratization and most recently on the effects of Islamophobia on US foreign policy and been interviewed by and written op eds for various media outlets including ABC, CNBC, CNN, MSNBC, the Huffington Post, and appears often on Aljazeera. Dr. Fahmy has won several academic awards and fellowships for her research. In 2014, she was one of the recipients of the prestigious Kleigman Prize in Political Science. This year she was awarded the Newton Prize for excellence.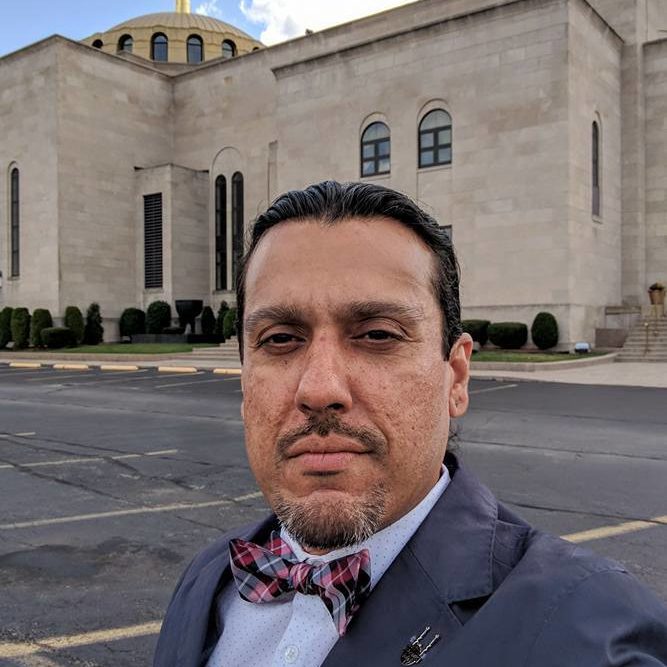 Jihad Saleh manages Islamic Relief USA's domestic-focused lobbying to Congress, engagement with Executive Departments, and coordination with advocacy coalitions in Washington, DC. In addition to his work with IRUSA, Jihad is a Muslim engagement advisor to various nonprofits and NGOs. He specializes in Anti-Poverty Advocacy, Government Relations, Lobbying, Interfaith Coalition Building, Multicultural Engagement, Grass-Tops Organizing, and Public Speaking.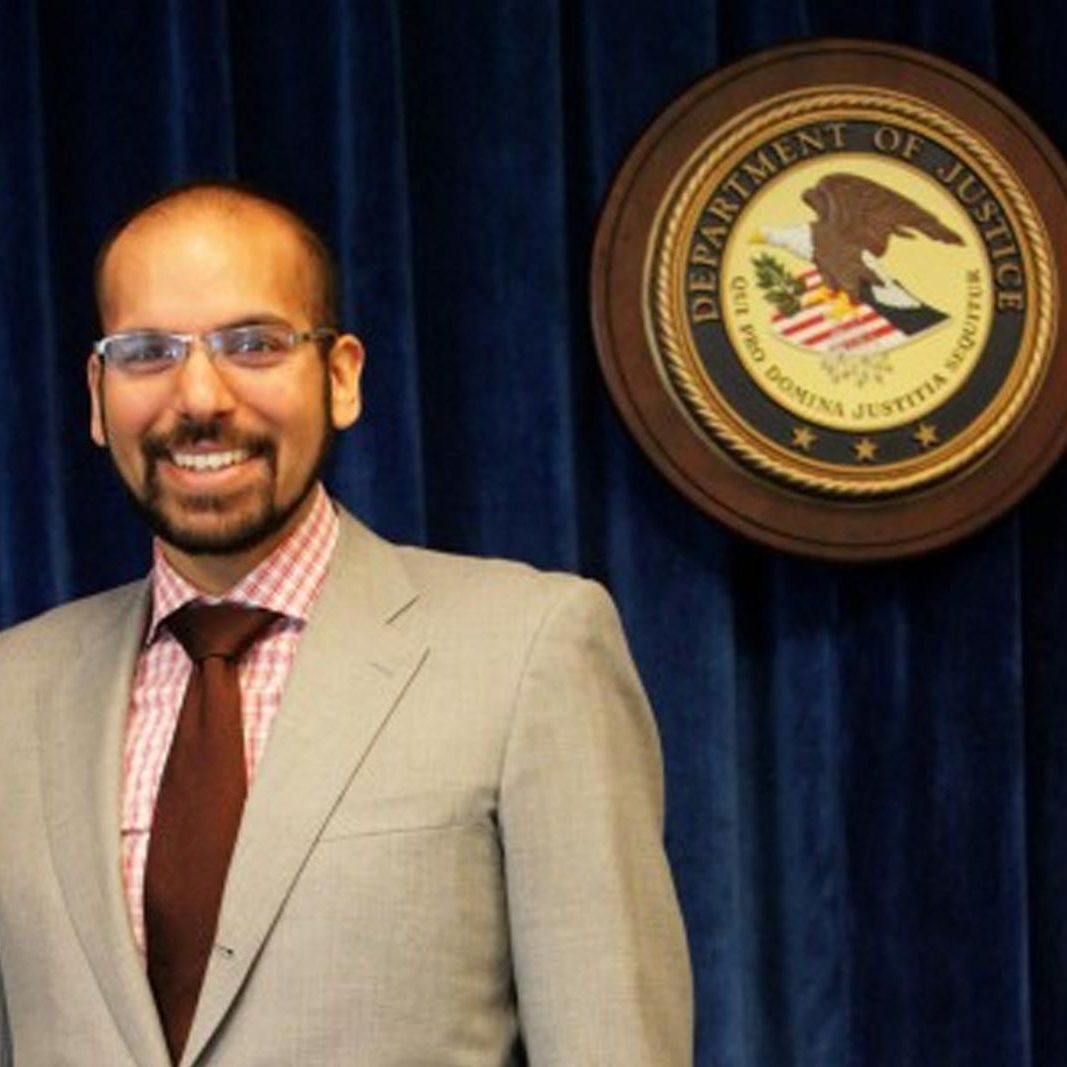 Zia M. Faruqui was appointed as a United States Magistrate Judge on September 14, 2020.  He received a B.A. and J.D. from Georgetown University. Following law school, he was a litigation associate at Willkie Farr in Washington, D.C., where he focused on government investigations and general commercial litigation.  Judge Faruqui then served for twelve years as a federal prosecutor in the U.S. Attorney's Offices in St. Louis and Washington D.C.  While there, he prosecuted cases involving terrorists use of cryptocurrency, North Korean weapons proliferation, darknet sites dedicated to child exploitation, and the theft of antiquities.  He also represented the Department of Justice at numerous conferences across the globe on financial crimes, cryptocurrency, and national security issues.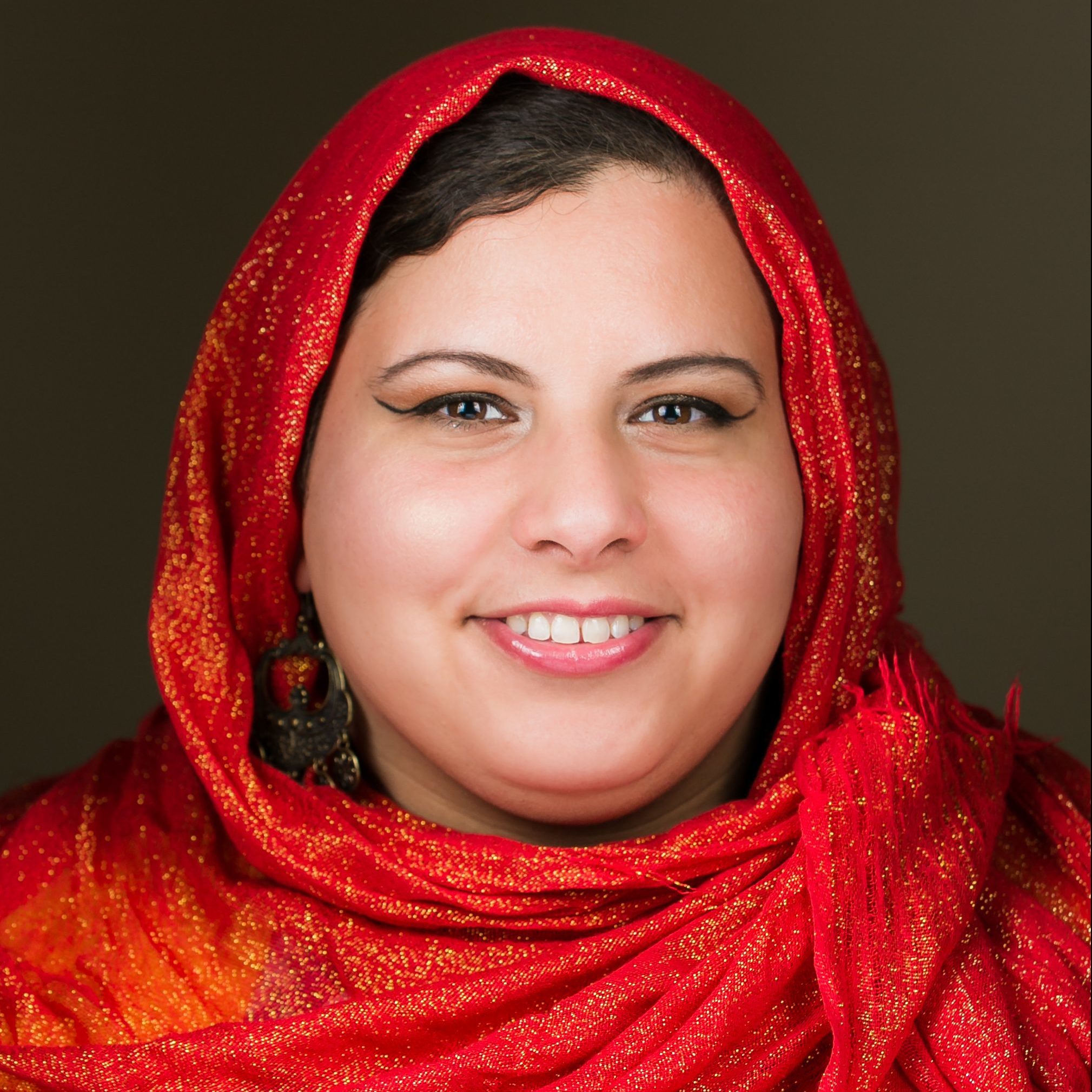 Dr. Maha Hilal is the inaugural Michael Ratner fellow with the Institute for Policy Studies in Washington, D.C.  She is also an organizer with Witness Against Torture and a steering committee member of the DC Justice for Muslims Coalition. Concurrent with these roles, Dr. Hilal is also a Co-Principle Investigator with the Torture Treatment Initiative out of Tulane University's Traumatology Institute.  She was previously the Executive Director of the National Coalition to Protect Civil Freedoms, an organization dedicated to addressing civil and human rights abuses related to preemptive prosecutions and thoughts crimes in the War on Terror. Dr. Hilal earned her doctorate in May 2014 from the Department of Justice, Law and Society at American University in Washington, D.C. The title of her dissertation is "Too damn Muslim to be trusted": The War on Terror and the Muslim American response. She received her Master's Degree in Counseling and her Bachelor's Degree in Sociology from the University of Wisconsin-Madison. She has worked at a number of human rights/social justice organizations including the Center for Victims of Torture, the National Religious Campaign Against Torture, and the Government Accountability Project. Maha was also a Christine Mirzayan Fellow at the National Academy of Sciences as well as a recipient of the Department of State's Critical Language Scholarship for Arabic study in Morocco in 2011.
Safiya Ghori-Ahmad is the Director of McLarty Associates where she helps coordinate the firm's business development and global client management efforts. She previously served on the staff of the Senate Foreign Relations Committee, covering South and Central Asia. She also served in the State Department, as an advisor on Pakistan and Afghanistan in the Office of the Special Representative to Afghanistan and Pakistan (SRAP) under Secretaries Clinton and Kerry. She began her State Department career in the Bureau of Democracy, Human Rights, and Labor, where she managed portfolios in South Asia and traveled extensively throughout the region promoting good governance, transparency, and the rule of law. Prior to joining McLarty Associates, Ms. Ghori-Ahmad led global business development at an international law firm in her hometown of Little Rock, Arkansas, where her work took her to Southeast Asia and beyond.
Yasmine Taeb is an Iranian-American human rights attorney and Democratic National Committee official who previously served as Senior Policy Counsel at the Center for Victims of Torture. Yasmine fights on the front lines every day against efforts from the White House and Congress to impose cruel, unnecessary rules against refugees and asylum seekers, including President Trump's infamous "Muslim Ban" and his family separation policies at the border. Before working for the Center for Victims of Torture, Yasmine served as Legislative Director for Human Rights & Civil Liberties at the Friends Committee on National Legislation (FCNL). She worked as a project manager at the Center for American Progress (CAP) and co-authored CAP's Islamophobia report, "Fear, Inc. 2.0: The Islamophobia Network's Efforts to Manufacture Hate in America." Yasmine has substantial legislative and advocacy experience and has served as a Legislative Fellow for Rep. Karen Bass (D-CA), Ranking Member on House Foreign Affairs Subcommittee on Africa, Global Health, Global Human Rights, and International Organizations.
Born to Afghan refugees and raised in southern California, Mustafa Alemi is a JD candidate at the University of Washington School of Law as a William H. Gates Public Service Law Scholar. In 2020-2021, he was ISF's first Congressional Policy Fellow and served in the Office of Congresswoman Rashida Tlaib (MI-13). Mustafa graduated summa cum laude and Phi Beta Kappa from San Diego State University with a bachelor's degree in political science. As an undergraduate, he was a UCLA Law Fellow, intern in the U.S. House of Representatives, and president of Students for Justice in Palestine. His senior thesis, an analysis of contemporary Turkish democracy, received the Dean's Award at the SDSU Student Research Symposium. After graduating, he received a Fulbright scholarship to serve as a teaching assistant in rural Malaysia. A product of his diverse immigrant, Muslim community, Mustafa intends to utilize his legal education to protect and advocate for society's most vulnerable.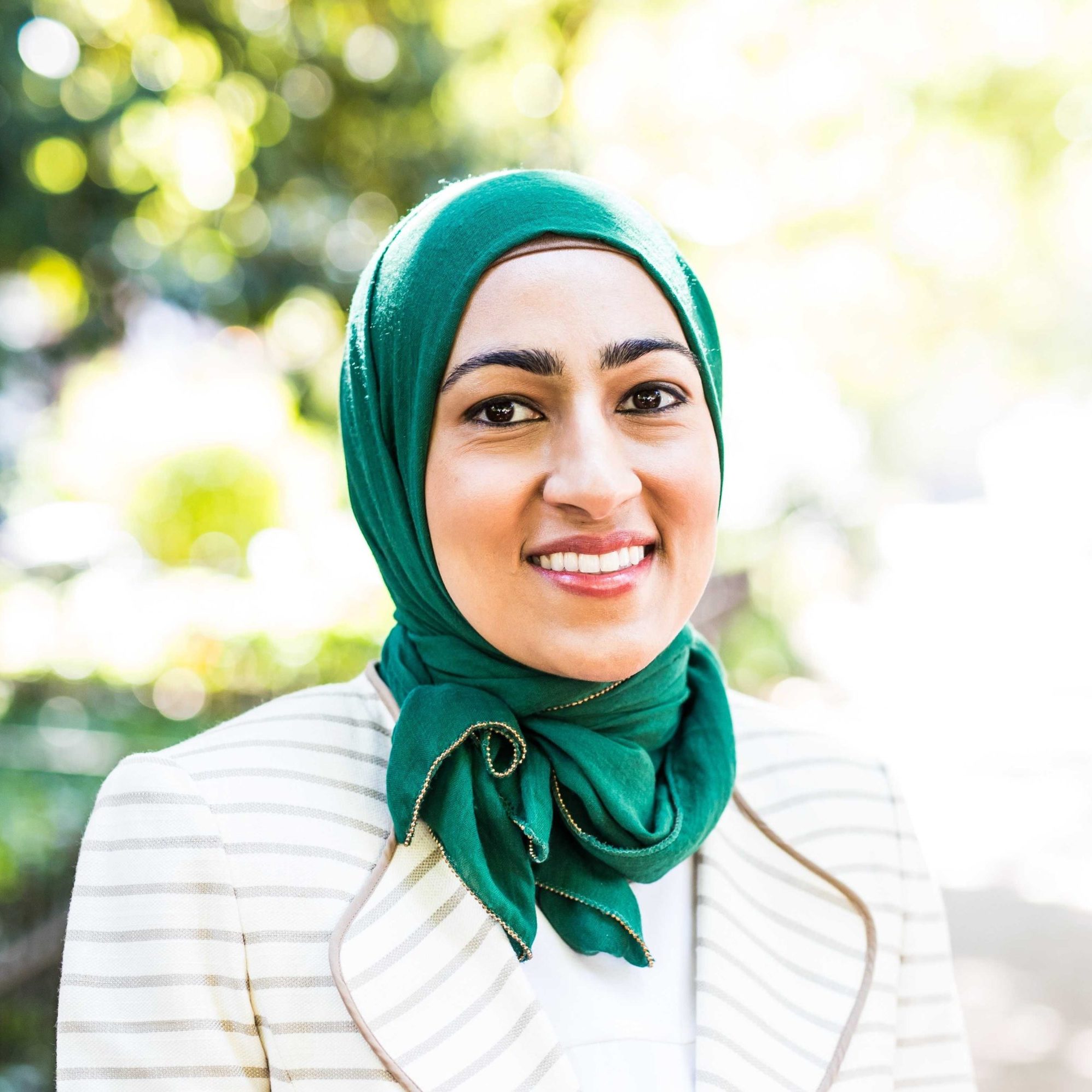 Wardah Khalid is a policy analyst, activist, and speaker on U.S. foreign policy in the Middle East, refugees/immigration, and Islam in America. She most recently worked on Capitol Hill as an APAICS Congressional Fellow on civil rights, immigration, foreign affairs, and national security issues. Wardah is the Founder and Board President of Poligon Education Fund, a national civic education and advocacy organization dedicated to strengthening Muslim American engagement with Congress. Wardah has significant experience advocating on refugee and immigration policies with faith based NGOs and advising members of Congress, the White House, and State Department on the Iran nuclear negotiations and human rights issues pertaining to the Syrian and Israel/Palestine conflicts. Her UN efforts include consulting for UN CTED, field work with UNRWA in Jordan, and working with UNDP and the Permanent Mission of the Organisation of Islamic Cooperation in New York. Wardah was recognized by ABC's Nightline as one of the country's top millennial activists. Her writing and commentary has been featured in outlets including the Washington Post, CNN, The Guardian, NPR, and US News & World Report. She authored the "Young American Muslim" blog for the Houston Chronicle and hosted "Reality Check" on One Legacy Radio.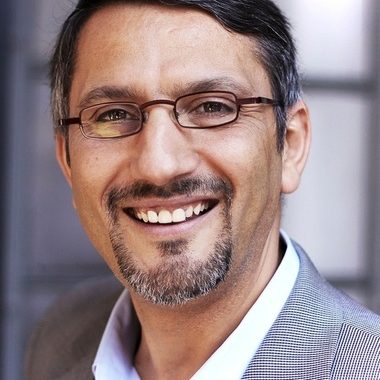 Hatem Bazian is a co-founder and Professor of Islamic Law and Theology at Zaytuna College, the 1st Accredited Muslim Liberal Arts College in the United States. In addition, Prof. Bazian is a lecturer in the Departments of Near Eastern and Asian American and Asian Diaspora Studies at the University of California, Berkeley. Dr. Bazian between 2002-2007, also served as an adjunct professor of law at Boalt Hall School of Law at the University of California, Berkeley. In addition to Berkeley, Prof. Bazian served as a visiting Professor in Religious Studies at Saint Mary's College of California 2001-2007 and adviser to the Religion, Politics and Globalization Center at UC Berkeley.
In Spring 2009, Prof. Bazian founded at Berkeley the Islamophobia Research and Documentation Project at the Center for Race and Gender, a research unit dedicated to the systematic study of Othering Islam and Muslims. Prof. Bazian in Spring 2012 launched the Islamophobia Studies Journal, which is published bi-annually through a collaborative effort between the Islamophobia Research and Documentation Project of the Center for Race and Gender at the University of California at Berkeley and others. Dr. Bazian is founder and national Chair of American Muslims for Palestine, board member of the Islamic Scholarship Fund, Muslim Legal Fund of America, President of Dollar for Deen Charity, and Chair of Northern California Islamic Council.
Nafees Syed is a writer and an attorney in New York. She is a former foreign policy advisor to a member of Congress, and also served on the staff of the U.S. House of Representatives Judiciary Committee. There, she worked on legal issues surrounding the BP oil spill and oversight of federal agencies, including the FBI. On behalf of the committee, she also worked on the successful impeachment trial of Judge Thomas Porteous Jr. under Congressmen Adam Schiff, Bob Goodlatte, and Hank Johnson. Nafees has published several op-eds in CNN, Foreign Policy, The Huffington Post, The Atlanta Journal Constitution, and The San Francisco Chronicle. They have often been featured on the front page and "most popular" list. Nafees is a graduate of Harvard College and Yale Law School, where she is also a fellow at the Information Society Project.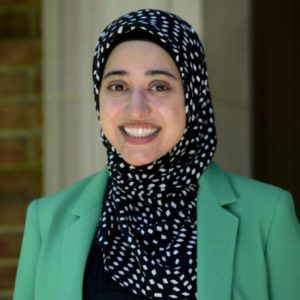 Ghada Alkiek is the political director for Senate Majority PAC. Previously, she served as Michigan Democratic Rep. Dan Kildee's deputy chief of staff. She worked on Kildee's campaigns as well as Rep. Elissa Slotkin's race in 2018. She has a B.B.A degree from the University of Michigan-Flint and a Masters' in Legislative Affairs from George Washington University.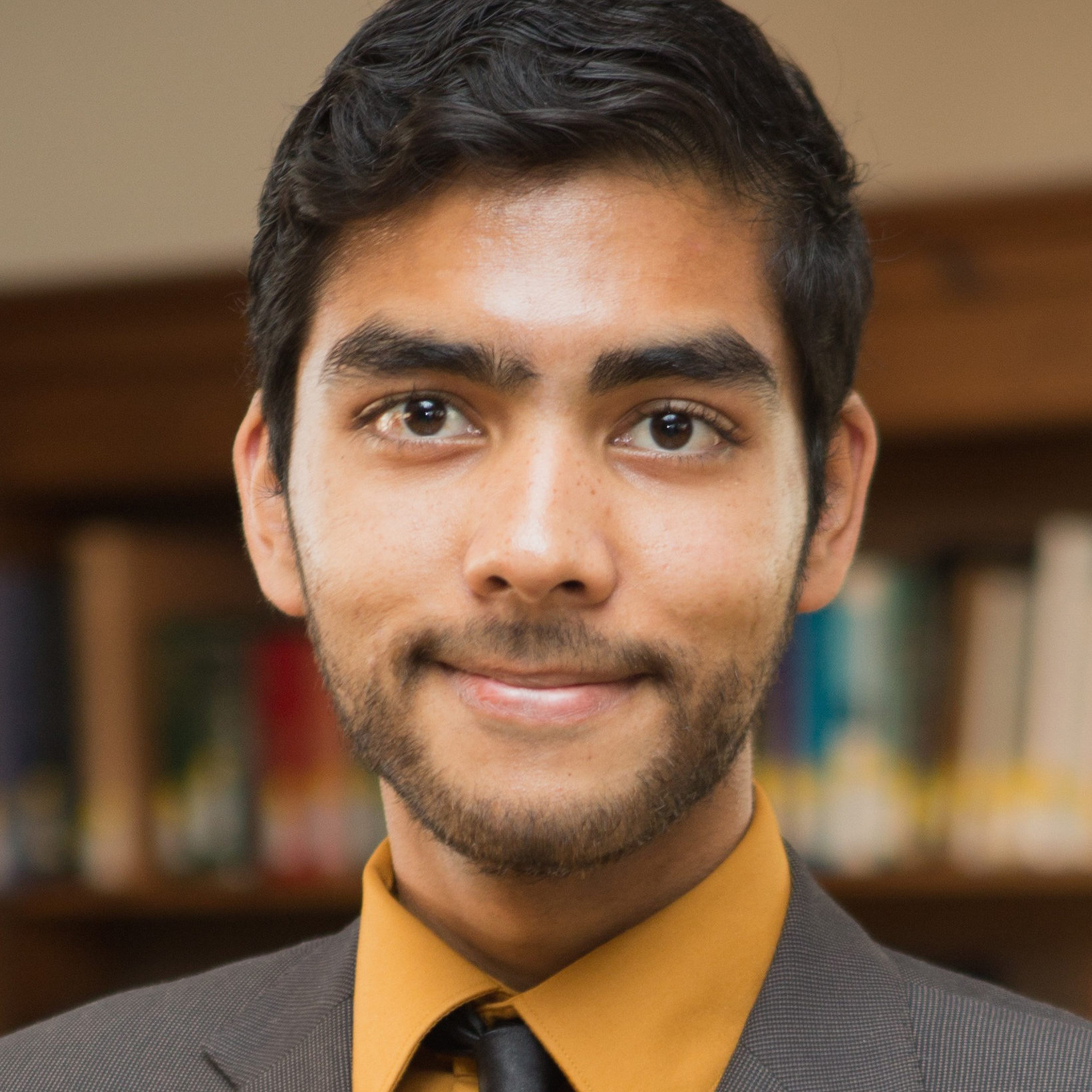 An ISF alum, Adeel Mohammadi works as a Law Clerk in the United States District Court, Southern District of New York. He previously worked as an associate at the firm Cleary Gottlieb Steen & Hamilton LLP. Adeel received his Bachelor of Arts in Biological Sciences and Religion, his Master of Theological Studies at Harvard Divinity School, and his Juris Doctorate at Yale Law School.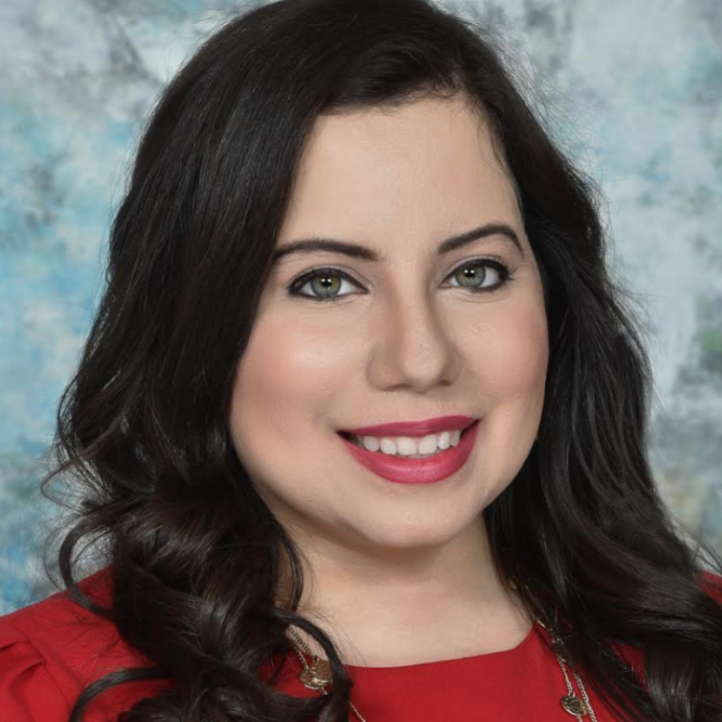 Aisha U-Kiu is an attorney and social entrepreneur who provides legal and compliance staffing and consulting solutions to law firms and corporations in her current role as a National Division Director for Robert Half International. She is a founding member of the American Muslim Professionals of Dallas, a community networking and service organization, and is an active member of the DFW Muslim Bar Association. Aisha enjoys organizing grassroots campaigns and mentoring youth through her community and organizational involvement. Aisha received her Bachelors in Political Science and International Studies from Southern Methodist University. She received her J.D. from SMU Dedman School of Law in 2012.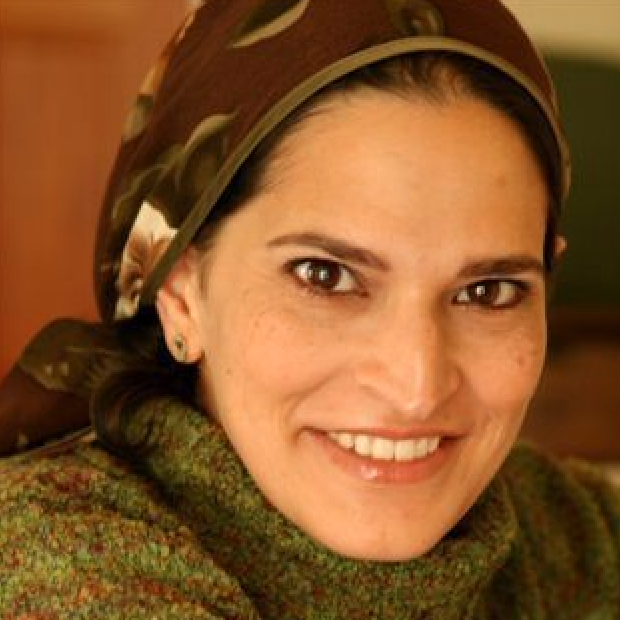 Asifa Quraishi-Landes is a Professor of Law at University of Wisconsin-Madison, where she specializes in comparative Islamic and U.S.constitutional law, with a current focus on modern Islamic constitutional theory. She is a 2009 Carnegie Scholar and 2012 Guggenheim Fellow. Recent publications include "Healing a Wounded Islamic Constitutionalism: Sharia, Legal Pluralism, and Unlearning the Nation-State Paradigm" and "Legislating Morality and Other Illusions about Islamic Government." Currently, she is working on a book manuscript, "Islamic Reconstitutionalism," in which she proposes a new model of Islamic constitutionalism for today's Muslim-majority countries. Asifa holds a doctorate from Harvard Law School and other degrees from Columbia Law School, the University of California - Davis, and the University of California - Berkeley, and has served as law clerk in the United State Court of Appeals for the Ninth Circuit.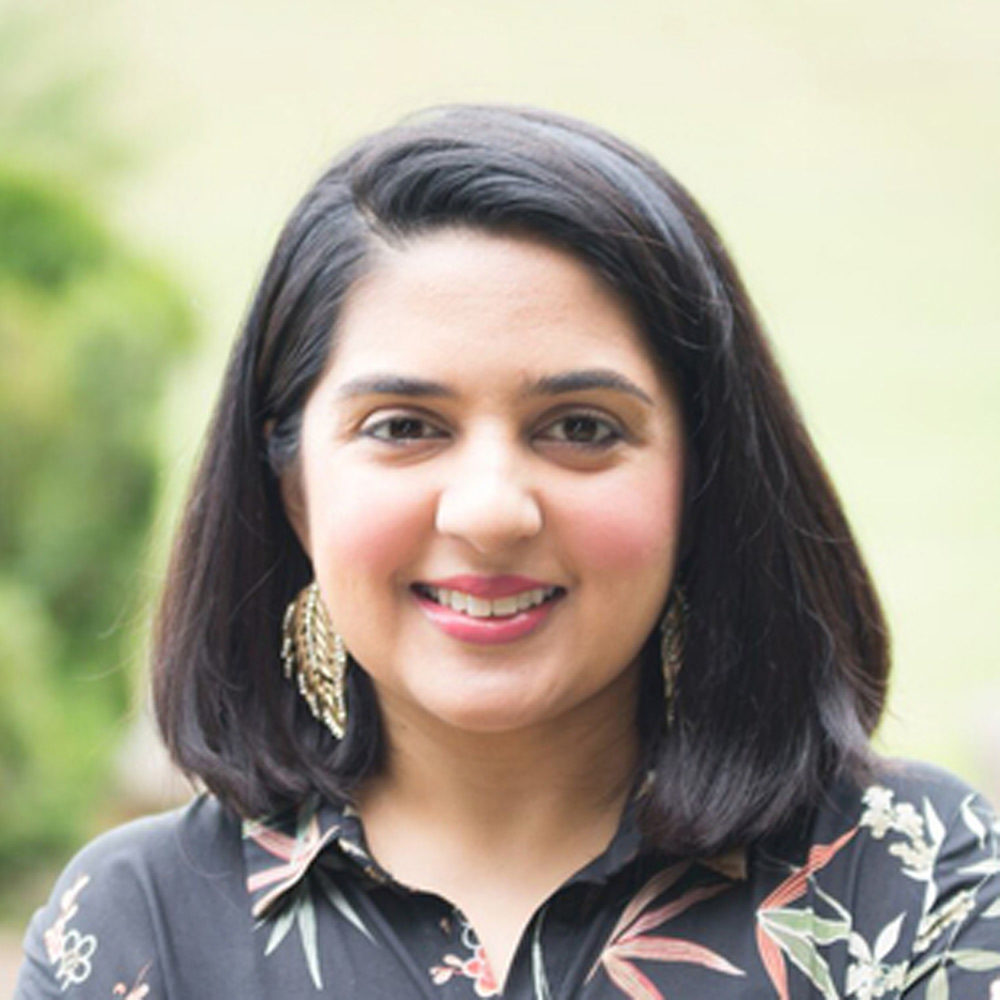 Asma T. Uddin is an author and religious liberty lawyer working for the protection of religious expression for people of all faiths in the U.S. and abroad. Her areas of expertise include law and religion (church/state relations), international human rights law on religious freedom, and Islam and religious freedom. Uddin is an active lecturer to diverse religious groups in the U.S. and overseas on the importance of religious liberty, and she is widely published on the topic by law reviews, university presses, and national and international newspapers. Asman worked with the U.S. Department of State on advocacy against the UN Defamation of Religions Resolution. In addition to her legal work, she writes and speaks on Muslims and gender. As the founding editor-in-chief of altmuslimah.com, she has managed the web-magazine and organized vigorous debates and conferences on the multifaceted issues of gender, politics, and religion. Uddin has advised numerous media projects on American Muslims, including most recently as Executive Producer for the Emmy and Peabody nominated docu-series, The Secret Life of Muslims.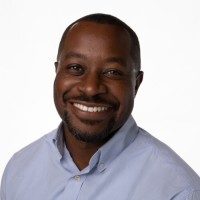 Robert Collier JD, CAMS, CIPP is Associate General Counsel at Facebook who has worked in complex global businesses in the financial services/fintech and SaaS industries. He specialty areas include: commercial transactions, regulatory compliance, complex partnerships, and corporate governance law. Licenses: State Bar of Texas; United States District Court Southern District, United States District Court Eastern District),U.S. Court of Appeals for the Fifth Circuit; Certified Anti-Money Laundering Specialist (CAMS), Certified Information Privacy Professional/United States (CIPP/US).
As an Advisory Council member, Mr. Salman Ravala is an attorney, arbitrator, and mediator in New York City. He is the Founder of the Dollar-A-Day Scholarship Fund, a member of the Board of Trustees at Scholarship America, and leads a variety of Access to Justice and Access to Higher Education initiatives around the United States and globally. He is a Life Fellow at the New York Bar Foundation and teaches at the New York Law School. A former Visiting Legal Scholar at the United Nations Office of Legal Affairs, Mr. Ravala most recently served as the Ariane de Rothschild fellow for Dialogue and Social Entrepreneurship, a program held in partnership with Columbia Business School and Cambridge University. Ravala's civic engagement and community service have been recognized with the American Red Cross Distinguished Service Award, the President's Call to Service Award, and an invitation to speak at the White House. His long term vision is to decrease the illiteracy rate in Muslim majority countries and throughout America as he believes that education leads to change, hope, progress, and opportunity.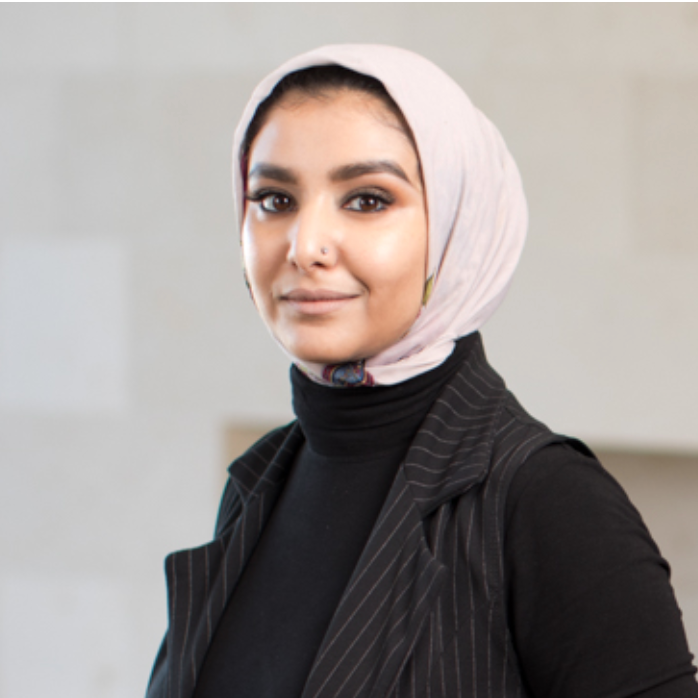 Mehwish Shaukat is a highly successful attorney who currently works as a Litigation Associate at O'Melveny & Myers LLP. Her previous professional experiences include working as a Death Penalty Clinic Student at Northwestern University School of Law and a Judicial Extern to the Honorable Matthew F. Kennelly. Mehwish received her J.D. at Northwestern School of Law and a B.A. at Agnes Scott College. She is licensed by the State Bar of California.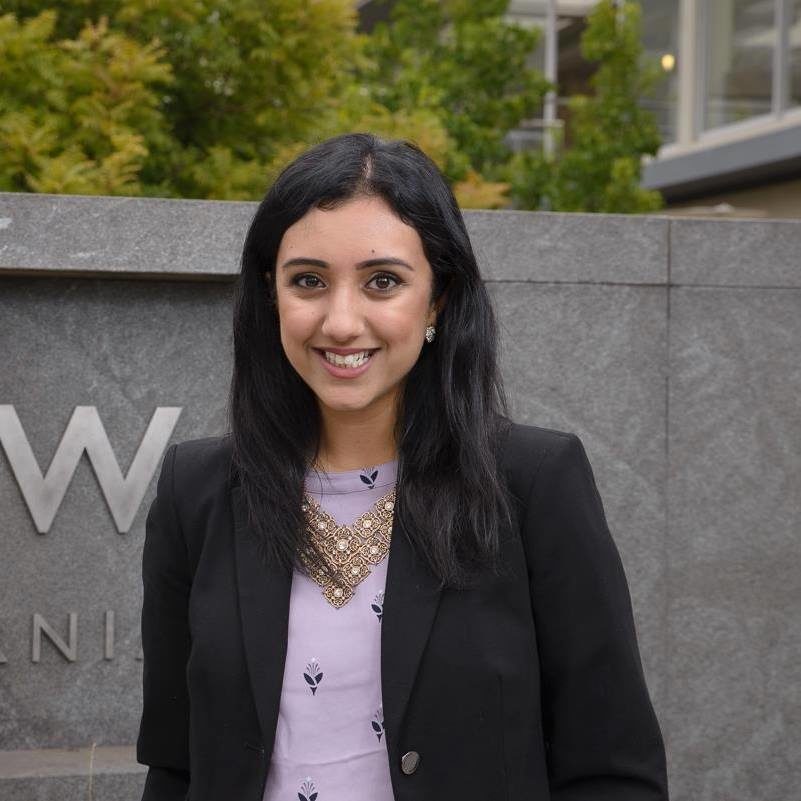 Noor-ul-ain Hasan received her Juris Doctorate from UC Berkeley School of Law in 2020 and now works as a Judicial Law Clerk in the U.S. District Courts, Northern District of Illinois. A champion of equity and inclusion since childhood, she was named one of Northwestern University's's "Top Ten Graduating Seniors to Watch, a member of the Campus Inclusion Task Force, and a cofounder of a program that tackled racism and socio-economic inequality. After graduating with her law degree, Noor went to work for Allstate in Chicago as part of its Leadership Development Program. She promptly became the youngest person ever appointed to the company's Diversity and Inclusion team. At just 23, she was charged with crafting a corporate infrastructure for employees who were transitioning gender identities.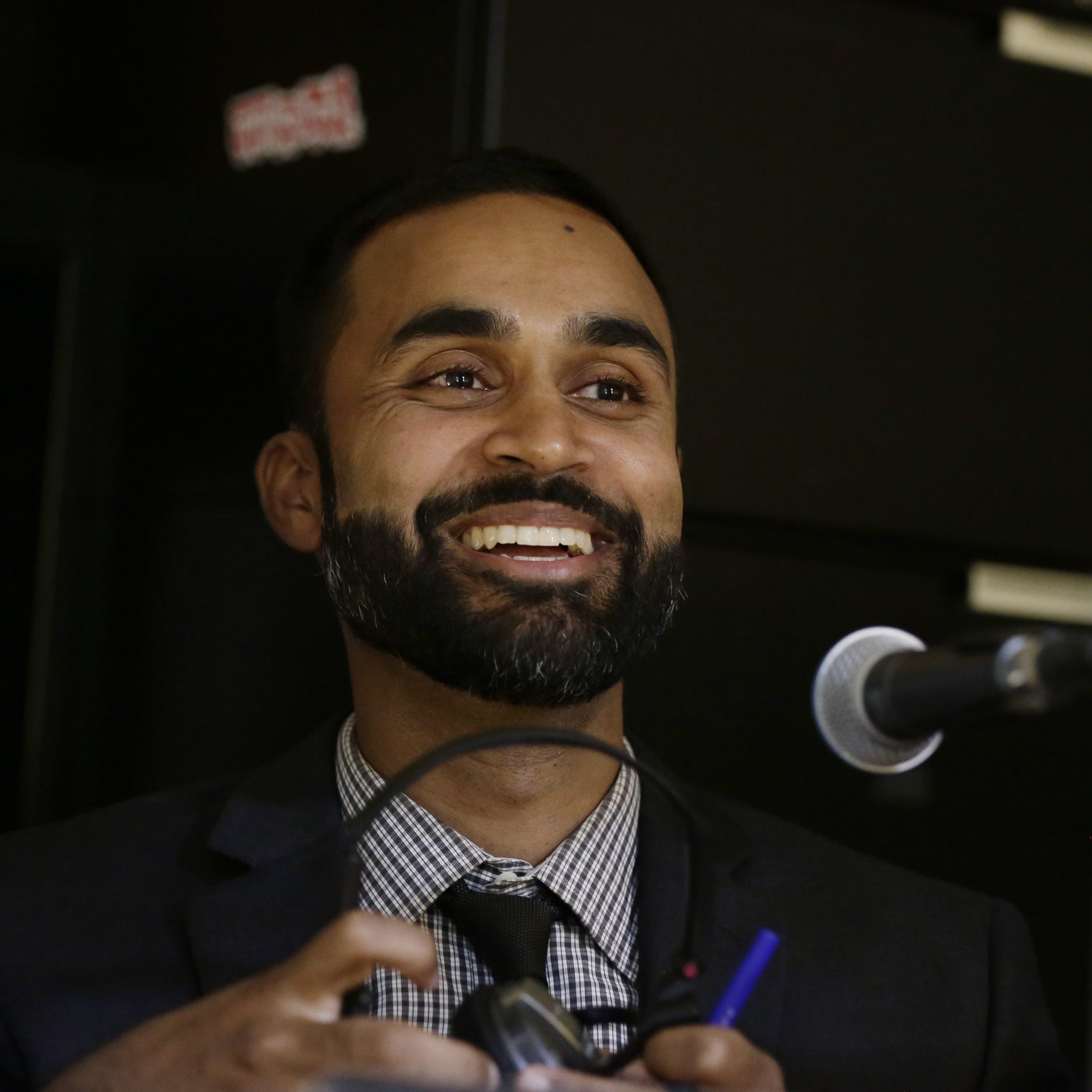 Sajid Khan has worked as a Deputy Public Defender in Santa Clara County since 2008 representing clients in adult and juvenile misdemeanor and felony matters and now handles homicides. Sajid graduated from UC Berkeley in 2003 with a Bachelor of Arts Degree in Political Science and went on to attend UC Hastings College of the Law where he graduated in 2007 with a Juris Doctorate Degree with a Public Interest Law Concentration. In 2008, he served as a Deputy Public Defender in Contra Costa County in Richmond, Ca. He has worked as a Deputy Public Defender in Santa Clara County in San Jose, CA since July of 2008. As a public defender in both offices, he has represented clients in adult and juvenile misdemeanor and felony matters and is now handling homicides. He maintains a blog on social and criminal justice, "Closing Arguments," at thesajidakhan.tumblr.com, and also co-hosts The Aider & Abettor Podcast with friend and public defender colleague Avi Singh.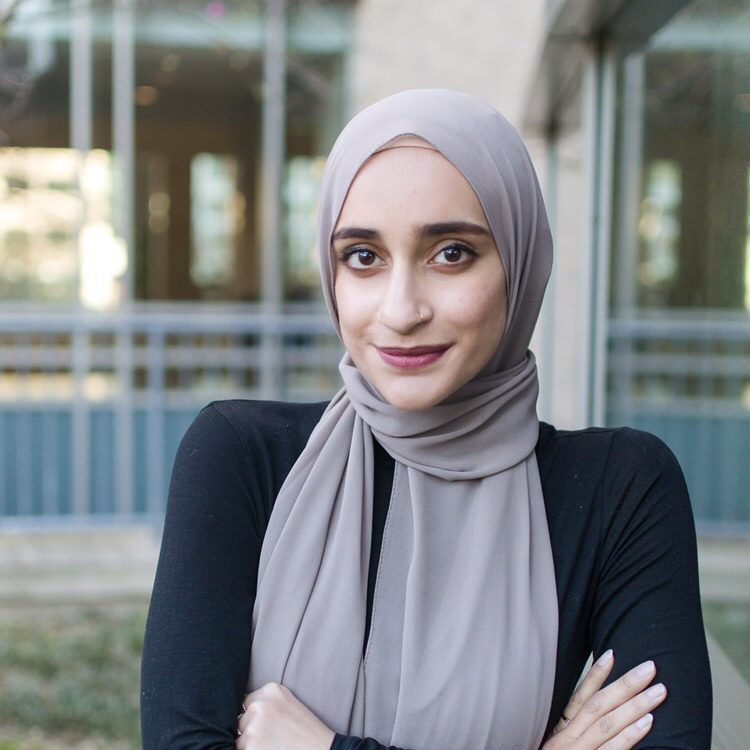 A 2020 ISF scholar, Tooba Hussain is a J.D. Candidate at Georgetown University Law Center where she works as a student attorney in Georgetown Law's Appellate Courts Immersion Clinic and Executive Online Editor of the Georgetown Law Journal. She is a first generation American and college student who attended Rutgers University-Camden for her undergraduate education before arriving at Georgetown. She is involved in Georgetown's Muslim Law Students Association and the SBA and has spent her summers interning with UNHCR in Malaysia and with the Federal Public Defender of D.C.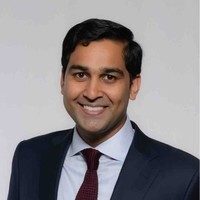 Shabbir Chaudhury is Senior Counsel at MetLife where he works on mergers and acquisitions and other general corporate matters for MetLife.  Prior to this, Shabbir was a litigator for almost ten years, working on MetLife's litigation portfolio defending the Company and its officers in various lawsuits including class actions, securities related matters, and broker-dealer suitability.  He also served as Chief of Staff to the Chief Counsel - Litigation.  Before joining MetLife, Shabbir was in private practice and was an Assistant Corporation Counsel for the City of New York where he defended the City and its employees in various tort lawsuits.  Shabbir is a member of the New York City Bar Diversity Equity and Inclusion Committee and was a 2019 Council of Urban Professionals Fellow.  Shabbir is a graduate of Fordham University School of Law and New York University.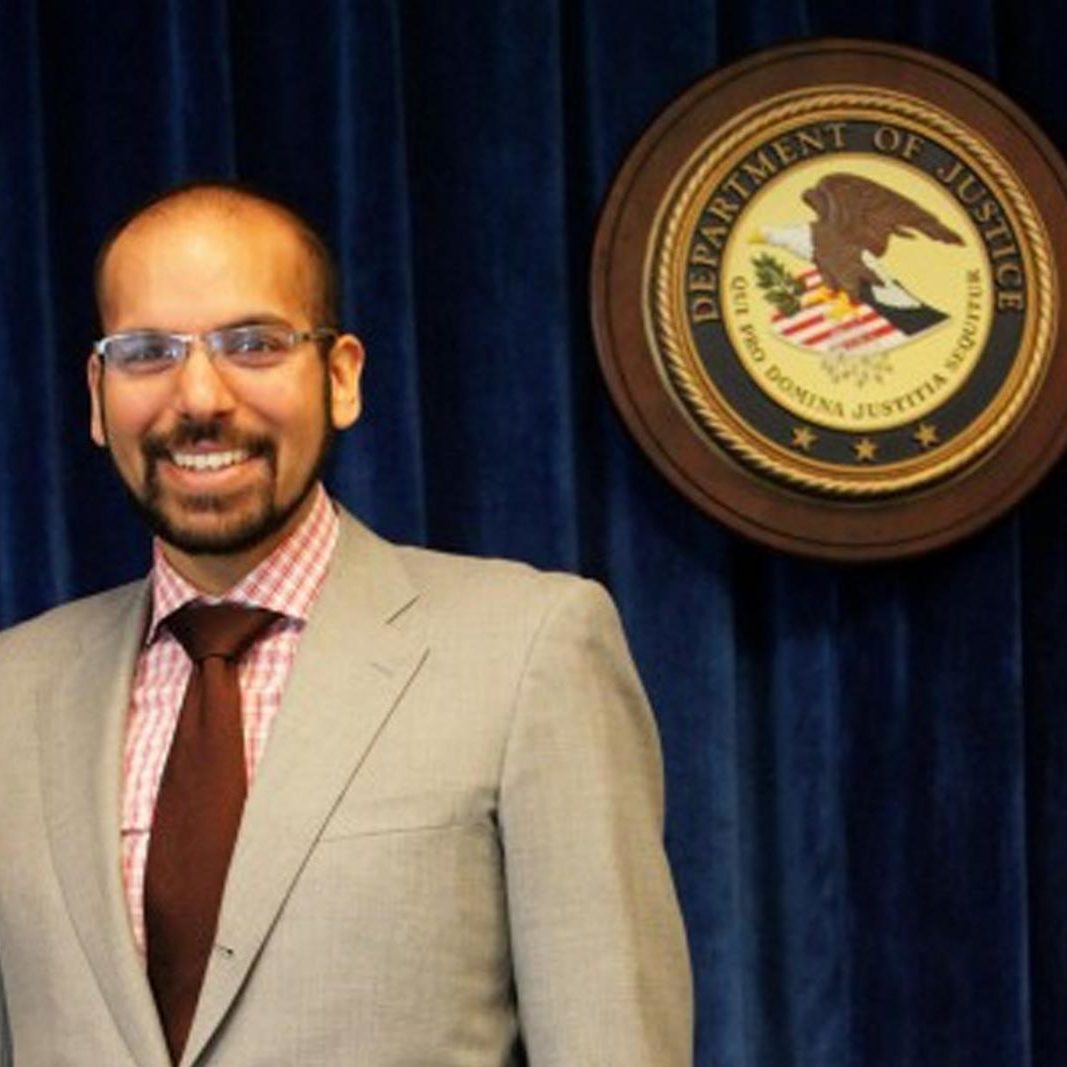 Zia M. Faruqui was appointed as a United States Magistrate Judge on September 14, 2020.  He received a B.A. and J.D. from Georgetown University. Following law school, he was a litigation associate at Willkie Farr in Washington, D.C., where he focused on government investigations and general commercial litigation.  Judge Faruqui then served for twelve years as a federal prosecutor in the U.S. Attorney's Offices in St. Louis and Washington D.C.  While there, he prosecuted cases involving terrorists use of cryptocurrency, North Korean weapons proliferation, darknet sites dedicated to child exploitation, and the theft of antiquities.  He also represented the Department of Justice at numerous conferences across the globe on financial crimes, cryptocurrency, and national security issues.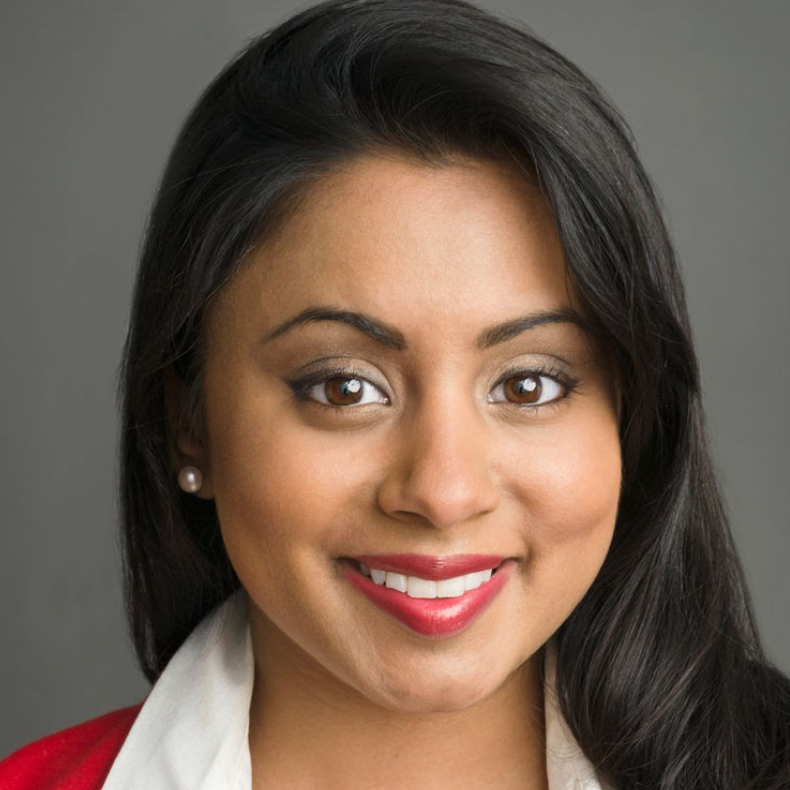 An ISF alumna, Salmah Rizvi is President of the American Muslim Bar Association and a Federal Judicial Law Clerk for the U.S. Court of Appeals for the Third Circuit. As a Muslim growing up in Laurel, Maryland, Salmah has fought for justice her whole life. At age 16, she was her district's youngest ever Human Rights Commissioner, politically engaging the County Council and Board of Education on issues of racial injustice and educational inequality. Combining her interests in local, national and international public service, Salmah worked for the U.S. Department of State and National Security Agency during and after college. She mastered multiple foreign languages and impacted missions that countered terrorist financing and nuclear proliferation. While working full-time, she also completed an M.S. in Foreign Service from Georgetown University. As a leader in government, Rizvi was appointed the first Chairwoman to the Defense Department's Islamic Cultural Employee Resource Group by the Deputy Director of the N.S.A. After serving in government for nearly 10 years, Rizvi left the DMV-area to complete a J.D. at the New York University School of Law. There, she served as Chair for the Women of Color Collective, where she worked to elevate the status of immigrant women institutionally and build a community that uplifted, rather than shunned, aspiring women of color attorneys who engaged in courageous, controversial, and bold activism. Before transitioning to the U.S. District Courts, she worked as an attorney for the firm, Ropes & Gray in Washington DC. Her legal expertise focuses on anticorruption, antitrust, civil rights, and immigration.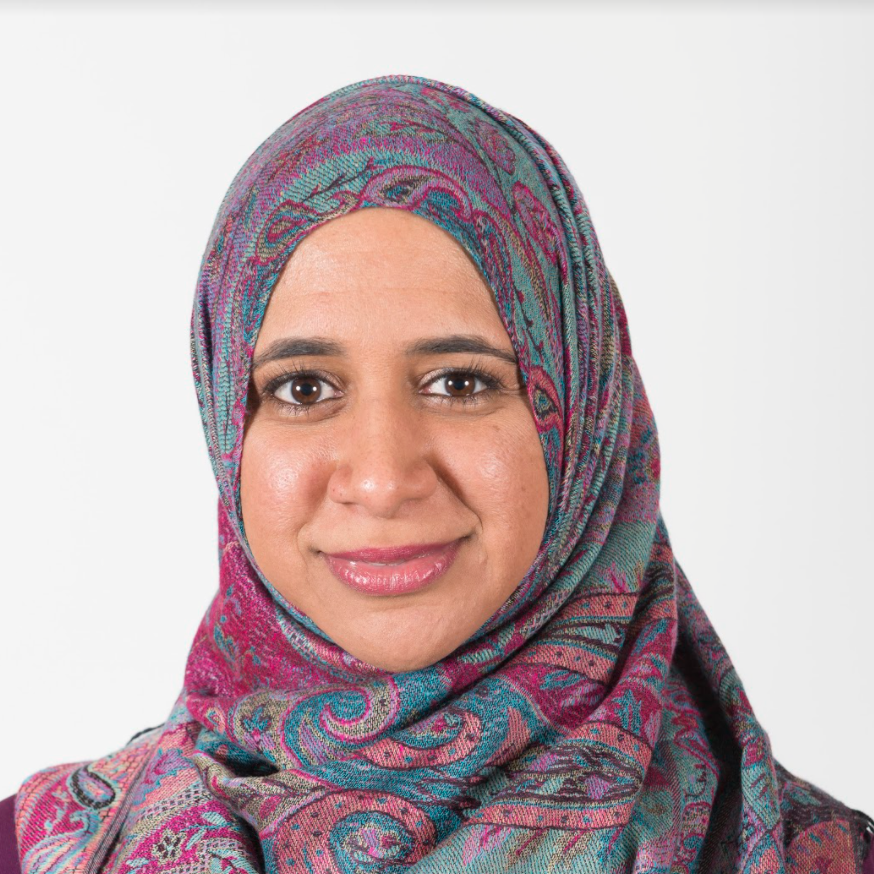 Zahra Billoo serves as the Executive Director of the Council on American-Islamic Relations, San Francisco Bay Area (CAIR-SFBA) office, the oldest and one of the largest CAIR chapter offices. Since joining in 2009, Zahra has led the organization through a period of six-fold growth. Today, she manages one of the largest CAIR offices in the country with a team of civil rights and social justice advocates dedicated to the empowerment of American Muslims through legal services, legislative advocacy, and community organizing. Under Zahra's leadership, CAIR-SFBA has filed lawsuits against the United States Department of Justice, Abercrombie & Fitch, and Southwest Airlines, representing American Muslims facing discriminatory treatment. CAIR-SFBA has also significantly expanded its capabilities to provide know-your-rights sessions on a nearly weekly basis to mosques and community members in the San Francisco Bay Area, while also providing direct legal representation to Bay Area residents facing numerous civil rights violations, including FBI interviews, employment discrimination, airport harassment, school bullying, and hate crimes.
Zahra's advocacy has included media appearances in local and national media, including MSNBC, NPR, the San Francisco Chronicle, and even FOX News. Among her awards, she received the 2017 Human Rights Award from the Society of American Law Teachers and the 2014 Unsung Hero Award from the National Lawyers Guild, San Francisco Bay Area Chapter. She was also listed by the San Jose Mercury News as a "Woman to Watch" in March 2017 for Women's History Month, as well as by the Chronicle of Philanthropy in their January 2018 cover story on millennials who lead.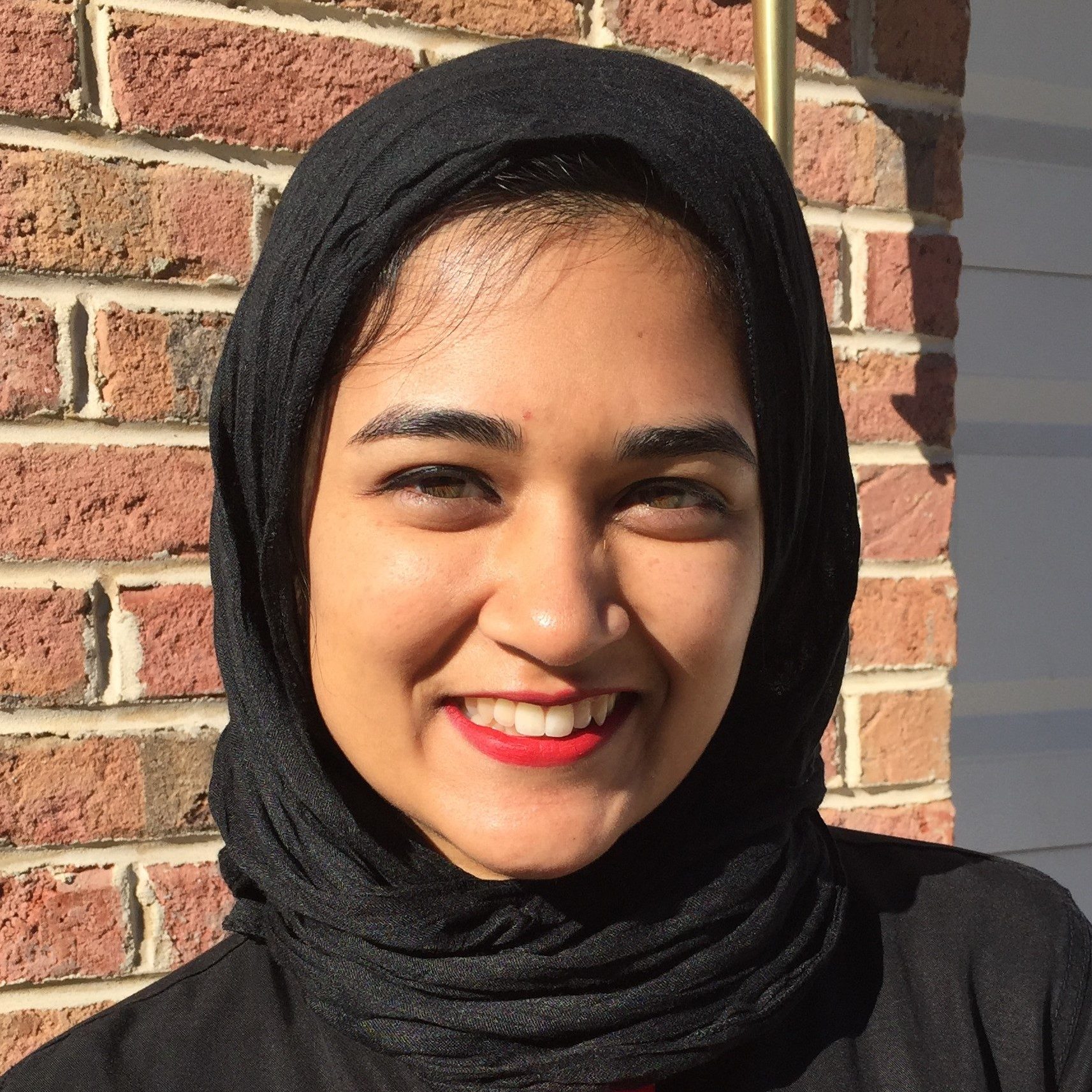 Shajuti Hossain, 2016 ISF Law Scholar, is a Staff Attorney at Public Advocates, a nonprofit law firm that works for racial and social justice. Shajuti received her JD from Duke University Law School. During her time in law school, she co-founded the Duke Muslim Law Students Association, interned at the Lawyers' Committee for Civil Rights Under Law, and externed at the North Carolina State Board of Education and North Carolina Justice Center.
Media & Journalism Council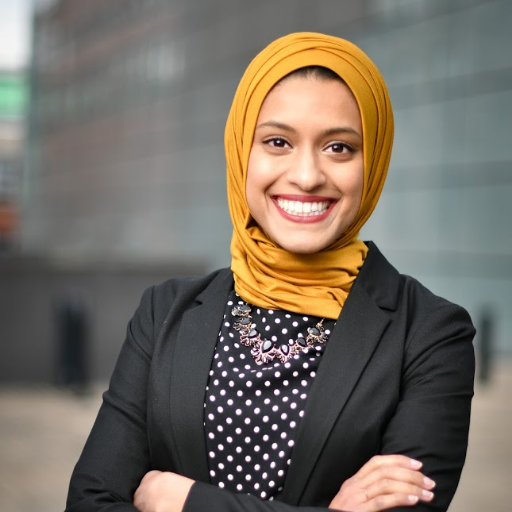 Tahera Rahman is a newscaster in the United States who attended college at Loyola University Chicago, where she graduated with a degree in journalism and international studies. She comes to the awesome Austin-area from the Quad Cities, where she reported for communities on the Illinois-Iowa border for WHBF-TV. When she made her on-air debut in 2018, Tahera not only fulfilled her lifelong dream of becoming a TV news reporter, but she also broke a historic barrier, becoming the first full-time TV reporter to wear a hijab, or headscarf, on American news.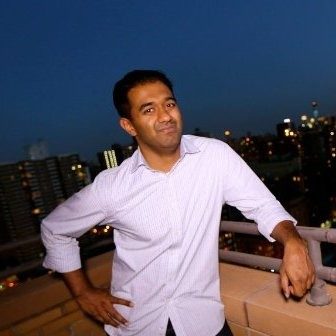 Sharaf Mowjood is a Producer for the CBS Evening News in New York, New York. He previously worked as Senior Producer for Politics - Video at HuffPost and as a Producer and Associate Producer for NBC News. He is best known for his work on Rock Center with Brian Williams, "Wal-Mart: The High Cost of Low Price," and "Take 24." He has also worked as a writer for The Washington Post and The New York Times. He received his Master of Science Degree in Broadcast Journalism from Columbia University's Graduate School of Journalism and Bachelor of Arts from Chapman University in Peace Studies and Film.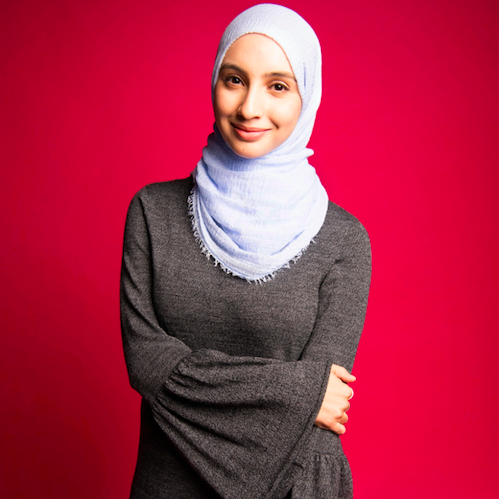 Rowaida Abdelaziz is a national reporter, who focuses on civil rights and social justice issues. Currently at HuffPost, Rowaida spearheads the coverage of Islamophobia and reports on the intersection of Muslim life within politics, culture and gender. Throughout her career, Rowaida has broken stories from across the country, including exposing Islamophobic policies, interviewing victims of hate crimes, and documenting the rising anti-Muslim rhetoric in schools and the workplace. Rowaida's frustration with the one-dimensional portrayal of Muslim American communities in mainstream media fueled her journey to report and produce honest, nuanced and coverage that was seldom found in mainstream media. Her stories lead the nationwide effort to redefine the standards for Muslim related reporting to ensure that the Muslim American narrative is one that accurately represents the diverse community that they are. Rowaida is on the ground whenever the story hits and she isn't afraid to call out damaging stories that only further stereotype Muslim Americans. A leading expert in her field, Rowaida knows firsthand the impact journalism has on marginalized communities and continues to lead the effort to achieve equity in mainstream media. In 2016, Rowaida was a lead reporter for the Islamophobia Tracker, a project that documented the anti-Muslim rhetoric that spiked across the U.S. Fluent in Arabic, Rowaida also has written numerous stories on the Middle East and covered the refugee crises in Syria, Yemen and other parts of the Arab world.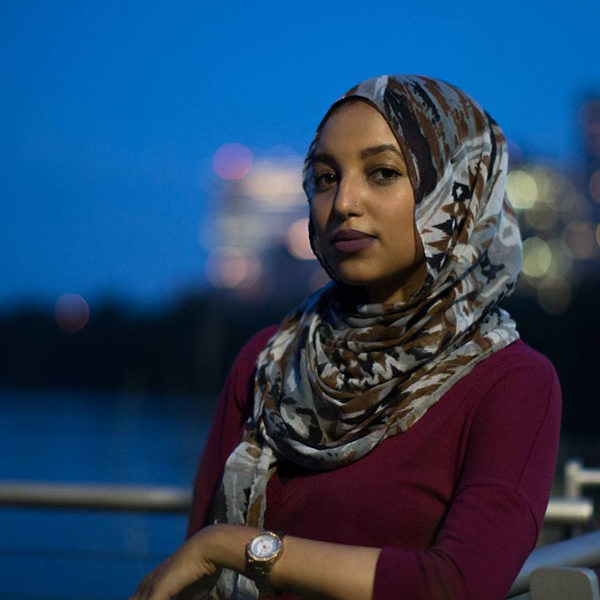 Nesima Aberra is a writer and digital strategist dedicated to working at the intersection of media and social impact. She joined Change Consulting in August 2020 as a Senior Communications Manager, specializing in digital media. Previously, Nesima worked as an audience engagement editor at The Atlantic and the Center for Public Integrity. Her articles have been published in outlets such as The Atlantic, Vox.com, Everyday Feminism and the Christian Science Monitor. She got her start in nonprofit communications at Mission Asset Fund in San Francisco as a New Sector Fellow. A creative writer at heart, Nesima is an alum of workshops with VONA (Voices of Our Nations Arts Foundation), THREAD at Yale, Catapult, and The Power of Diverse Voices: Poynter Minority Writers Workshop. Nesima has a master's degree in International Media from American University in D.C. and bachelor's degrees in Journalism and Global Studies from Arizona State University.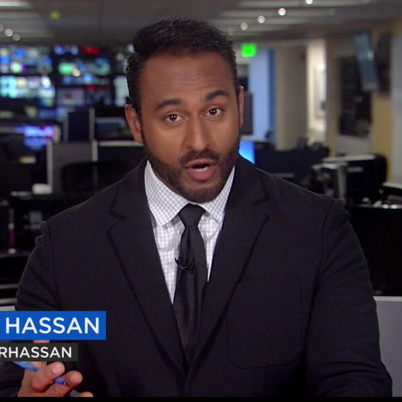 Anser Hassan is a San Francisco Bay Area Correspondent at the Black News Channel. Previously he has worked as a reporter at ABC News, CBS, NBC News, and KPIX-TV San Francisco. Anser's background consists of live broadcasting, reporting, and social media, and focuses on political news domestically and abroad.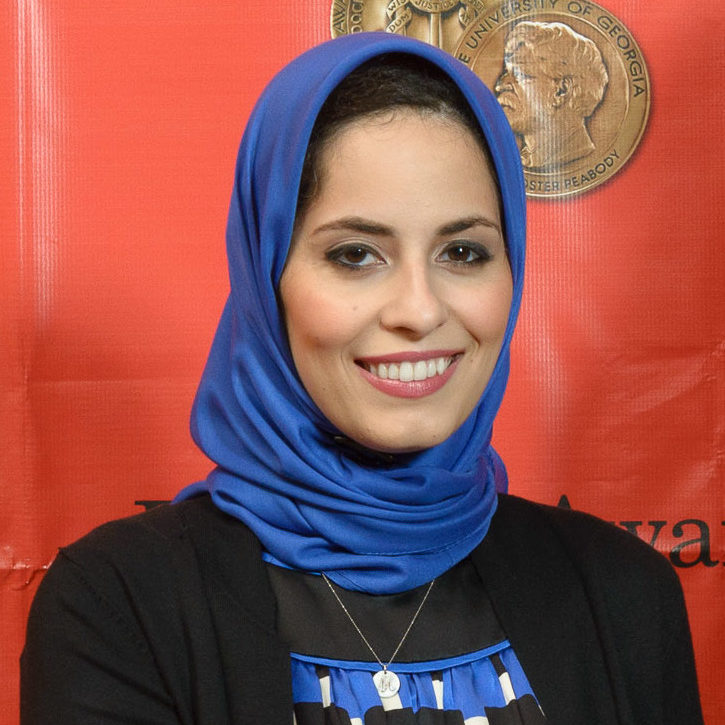 Laila Al-Arian is an American Emmy-award-winning broadcast journalist for the Al Jazeera Media Network. She is the executive producer for the Al Jazeera English documentary series Fault Lines. She also co-authored "Collateral Damage: America's War Against Iraqi Civilians" with Chris Hedges. Laila has produced several documentaries, including the Peabody-winning investigative report "Made in Bangladesh." Since graduating from the Columbia School of Journalism  in 2006, Laila's work has appeared in The Nation, The Independent, The Guardian, HuffPost, Salon, and several other publications. On October 1, 2018, Laila won an Emmy for her film, "The Ban: The human cost of Trump's travel ban."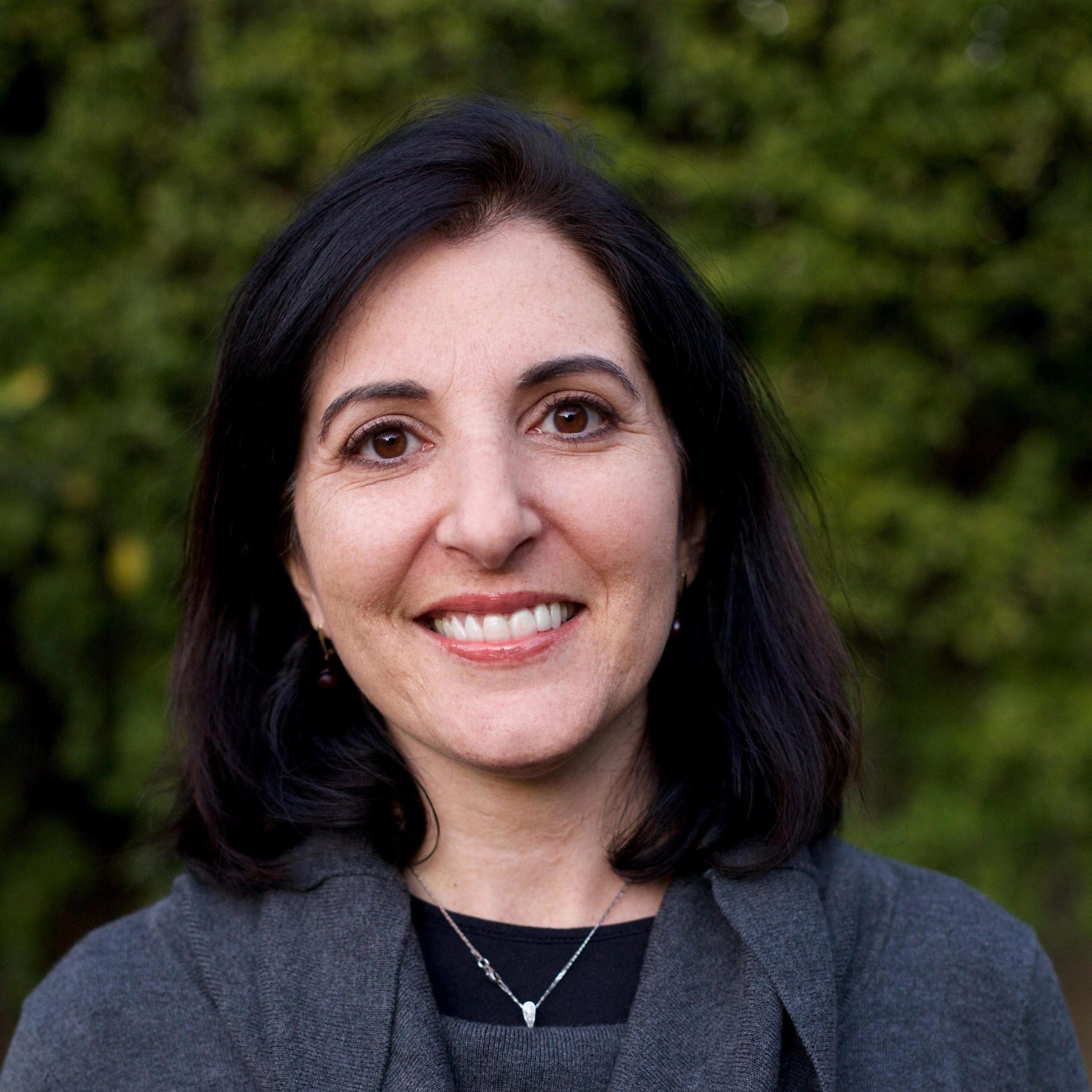 Rhonda Roumani is a Syrian-American journalist who has written about Islam, the Arab world, and Muslim-American issues for more than two decades. Currently, she is a Contributing Fellow at the Center for Religion and Civic Culture at USC, and a Journalism Fellow for their Spiritual Exemplar Project. Her articles have appeared in the Washington Post, the Financial Times, the Christian Science Monitor, the Los Angeles Times, Religion News Service, USA Today, and Salon, to name a few. She is also an author of books of non-fiction and fiction for children. Recently, she was named a Highlights Muslim Storytellers Fellow. Her first middle-grade novel about a Syrian graffiti artist is scheduled to be released in Fall of 2023 with Union Square & Co.; and, her first nonfiction picture book, Umm Kulthum, Star of the East, will be released in Fall 2023 with Interlink Publishing. Rhonda graduated with an MS in Journalism from Columbia University's Graduate School of Journalism and received her BA in English and Political Science from UCLA.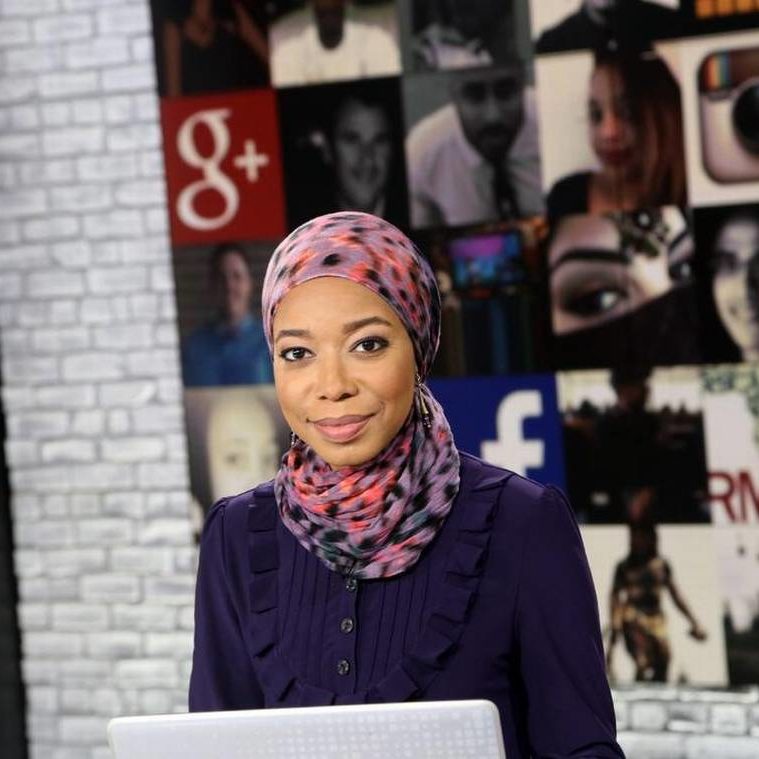 Malika Bilal is a broadcast journalist, currently working for Al Jazeera English as host of the podcast The Take. Previously she worked as co-host and digital producer of The Stream, based at the Al Jazeera English U.S. broadcast center in Washington, DC. Malika joined the DC bureau from the channel's main broadcast-center in Doha, in Qatar, where she worked as an editor and writer for the Al Jazeera English website. Born and raised in Chicago, Illinois, she graduated from Northwestern University where she studied Journalism and attended the American University in Cairo to develop her knowledge of Arabic. Malika began her career as a TV broadcaster on her campus station, but also wrote for magazines. She was then a daily reporter on a Tribune Company newspaper and, in 2006, also worked for Voice of America. Malika joined Al Jazeera English in February 2009 and became the co-host of the award-winning program, The Stream in 2012.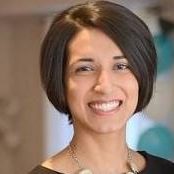 Muniba Saleem studies how media affects interpersonal and intergroup relations between racial, ethnic, and religious groups using social scientific methods. Applying social psychological theories, Muniba has studied the effects of media representations of marginalized groups in violent contexts on hostile attitudes and support for harmful policies towards depicted members (Saleem & Anderson, 2013; Saleem et al., 2017). Recent work has examined how the same negative media depictions influence minority members' social, psychological, and political outcomes. Longitudinal and experimental research reveals that negative media depictions adversely influence immigrants' integration and trust in American politics (Saleem et al., 2019) but at the same time minorities are motivated to seek collective action to improve their ingroup's image and status in the larger society (Saleem et al., 2020). Dr. Saleem's work has been published in journals such as Communication Research, Journal of Communication, Child Development, and Personality and Social Psychology Bulletin. Her research has been funded by the National Consortium for the Study of Terrorism and Responses to Terrorism, and Facebook.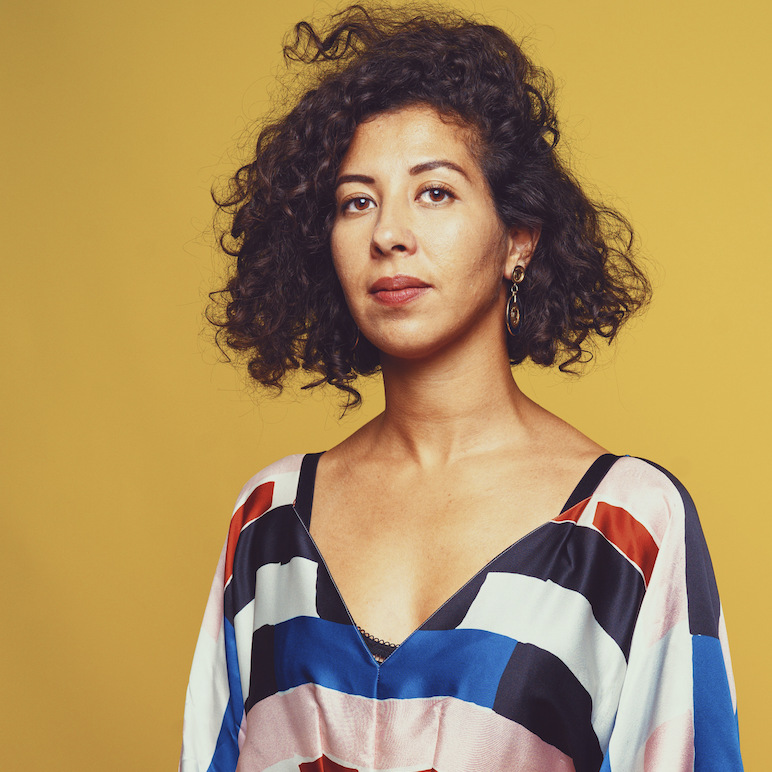 An ISF film grantee, Assia Boundaoui is an Algerian-American journalist and filmmaker based in Chicago, Illinois. Boundaoui's work has been featured on BBC, NPR, PRI, Al Jazeera, VICE, CNN and HBO. She spent her fellowship year completing her feature-length debut film, The Feeling of Being Watched, a documentary investigating a decade of FBI surveillance in Boundaoui's Muslim-American community, which had its world premiere at the 2018 Tribeca Film Festival. Her work has been supported by the Ford Foundation, the International Documentary Association, San Francisco Film Society, and the Co-Creation Studio at the MIT Open Documentary Lab. Boundaoui has a master of arts in journalism from New York University and is fluent in Arabic.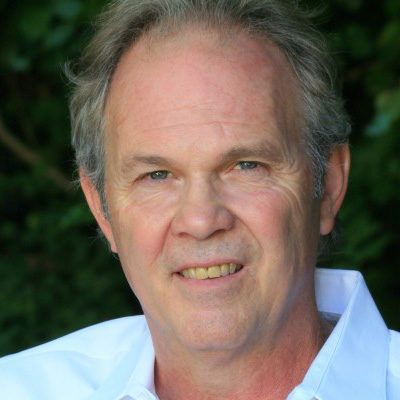 Michael Wolfe is co-founder of Unity Productions Foundation and Co-Executive Producer for UPF Films, which has produced ten feature documentary films, mostly broadcast nationally on PBS. As an author, Wolfe's first books on Islam were "The Hadj, a First-Person Travel Account" and "One Thousand Roads to Mecca: An Anthology of 10 Centuries of Pilgrim Travel-Writing." After September 11th, he edited "Taking Back Islam: American Muslims Reclaim Their Faith," which won a 2003 Wilbur Award. In 1997, Wolfe hosted a televised account of the Hajj from Mecca broadcast nationally on ABC Nightline. The program was nominated for Peabody, Emmy, George Polk, and National Press Club Awards. In 2003, Wolfe worked with CNN-International reporter Zain Verjee to produce a documentary on the Hajj. Michael is also the co-director of UPF's Hollywood engagement program, called MOST - Muslims on Screen and Television, which works with writers and producers to develop more true-to-life Muslim characters and storylines on television and in films.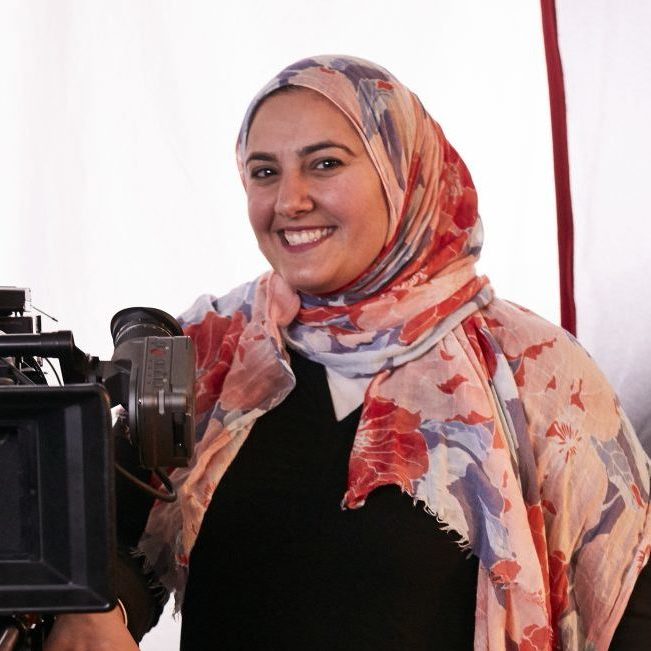 Iman Zawahry is one of the first hijabi American-Muslim filmmakers in the nation. She has worked on numerous films that have played at over 100 venues worldwide. She has worked as a producer on the feature film Paperback with Moonlight producer Adele Romanski and Sundance alum Adam Bowers. Her short film "Tough Crowd" won an Emmy Award and qualified her as a finalist in the NBC Comedy Short Cuts to pitch a sitcom with NBC executives. She is the recipient of the coveted Princess Grace Award for her film "Undercover" and was selected as a Lincoln Center New York Film Festival Artist Academy Fellow in 2015. Along with being ISF's first film grant recipient, Iman co-created the first ever American Muslim film grant with ISF where she currently serves as director. Iman works to amplify the underrepresented female voice. She wrote and directed her debut feature film Americanish with a majority female crew which won the Audience Award at the world premiere festival CAAMFest in San Francisco, CA.  She currently is a professor of film production at the University of Florida.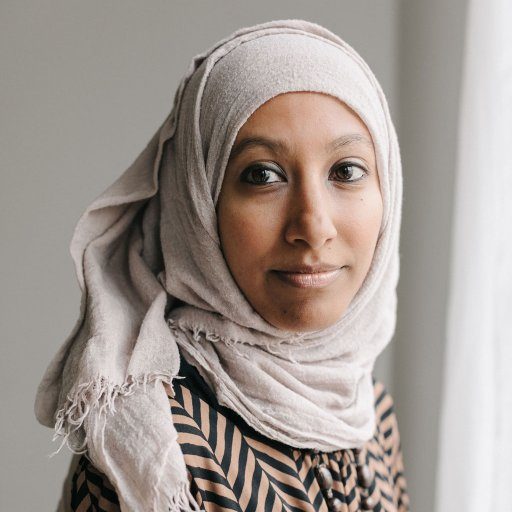 Mahin Ibrahim is the Director of Multicultural Audience Engagement for The Walt Disney Studios, currently managing its brand-new short film incubator for underrepresented directors, Launchpad. She was previously at Refinery29 in development/production, and spent the majority of her career at Google and YouTube, where she helped run production programs with an emphasis on diversity and inclusion at its flagship studio for YouTube creators. In addition, she writes creative non-fiction, and holds an M.F.A. in Production from USC and a B.A. in Mass Communication and Business Administration from UC Berkeley.
Minhal Baig is a writer/director. Her feature-length film, Hala, about a Pakistani-American teenager uncovering a secret that threatens to unravel her family, premiered in the U.S. Dramatic Competition at the 2019 Sundance Film Festival and was released by Apple. She was previously a story editor on Bojack Horseman (Netflix) and staff writer on Ramy(Hulu). In 2017, she participated in Ryan Murphy's Half Foundation Directing Mentorship.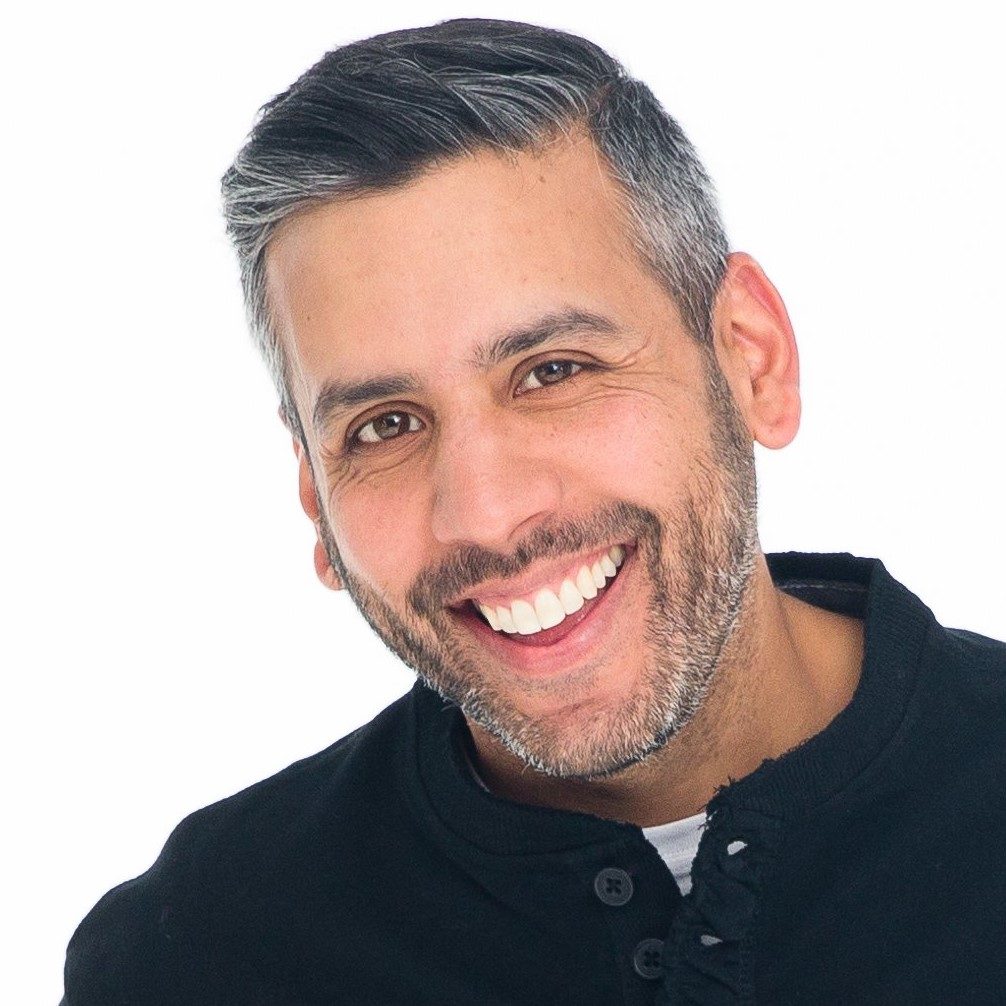 Karim Ahmad is a writer, culture strategist, organizer, member of the Guild of Future Architects, and the primary author of the recently published Restoring the Future report, a manifestation of a worldbuilding and industry organizing initiative co-created by a coalition of arts organizations. He was previously the Director of Outreach & Inclusion at the Sundance Institute, and a Senior Strategist and Senior Producer at ITVS. He was the Creator and Showrunner of the groundbreaking science fiction series FUTURESTATES, and the writer of the upcoming speculative fiction comic book, DIVIDE. He can be found on Twitter as @thatkarimahmad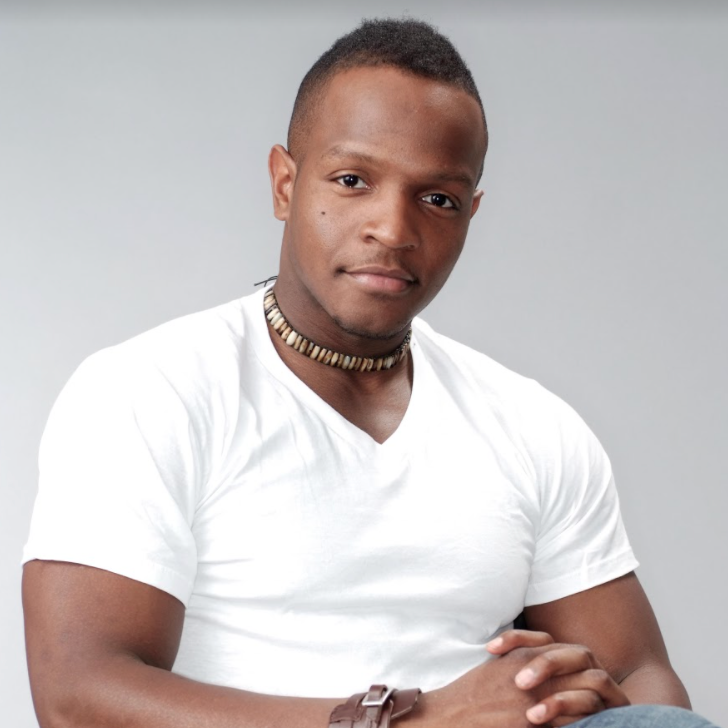 Qasim "Q" Basir is an award-winning filmmaker who often weaves autobiographical elements into his movies. He offers dynamic post-screening discussions of his films as well as engaging keynotes that explore issues of race and Islam, drawing on his experiences growing up Black and Muslim in the United States. He directed his first feature film in 2010, MOOZ-lum, starring Nia Long, Evan Ross and Danny Glover. The coming-of-age tale about a Muslim boy going to college around the time of the September 11 attacks has received much critical acclaim, with nominations from the NAACP Image Awards and the Black Reel Awards. It won Best Narrative Feature at the 14th Annual Urban World Film Festival in New York. The film also gained international momentum, opening in over 25 countries. Given the current political climate, the film is once again in high demand as it speaks to the fear, hatred, and hostility towards Islam and Muslims, providing a powerful and complex story of what it means to be Muslim in America. Basir's most recent film, Destined, has won nine awards, including "Best Director" and "Best Actor" at the American Black Film Festival, as well as "Best Narrative Feature" at Urbanworld."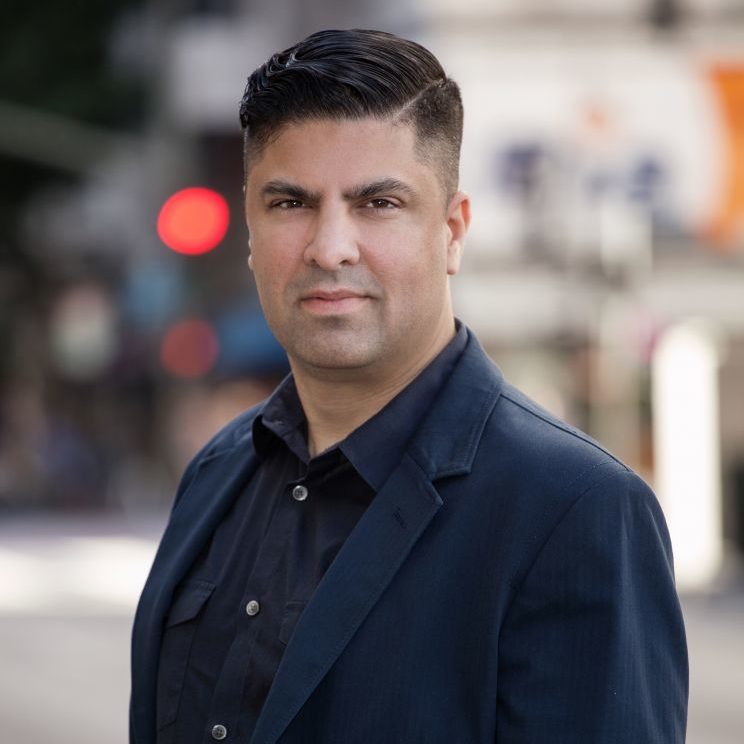 Tariq Jalil is a producer and actor, best known for Operation Repo, A Galaxy Far, Far Away, and Dot.Com. He previously worked at Telemundo and NBC News before founding Intrigue, his own film and television production company in Santa Monica. His book "Islam Plain and Simple" has been endorsed by advisors to the White House and academics in Middle Eastern studies.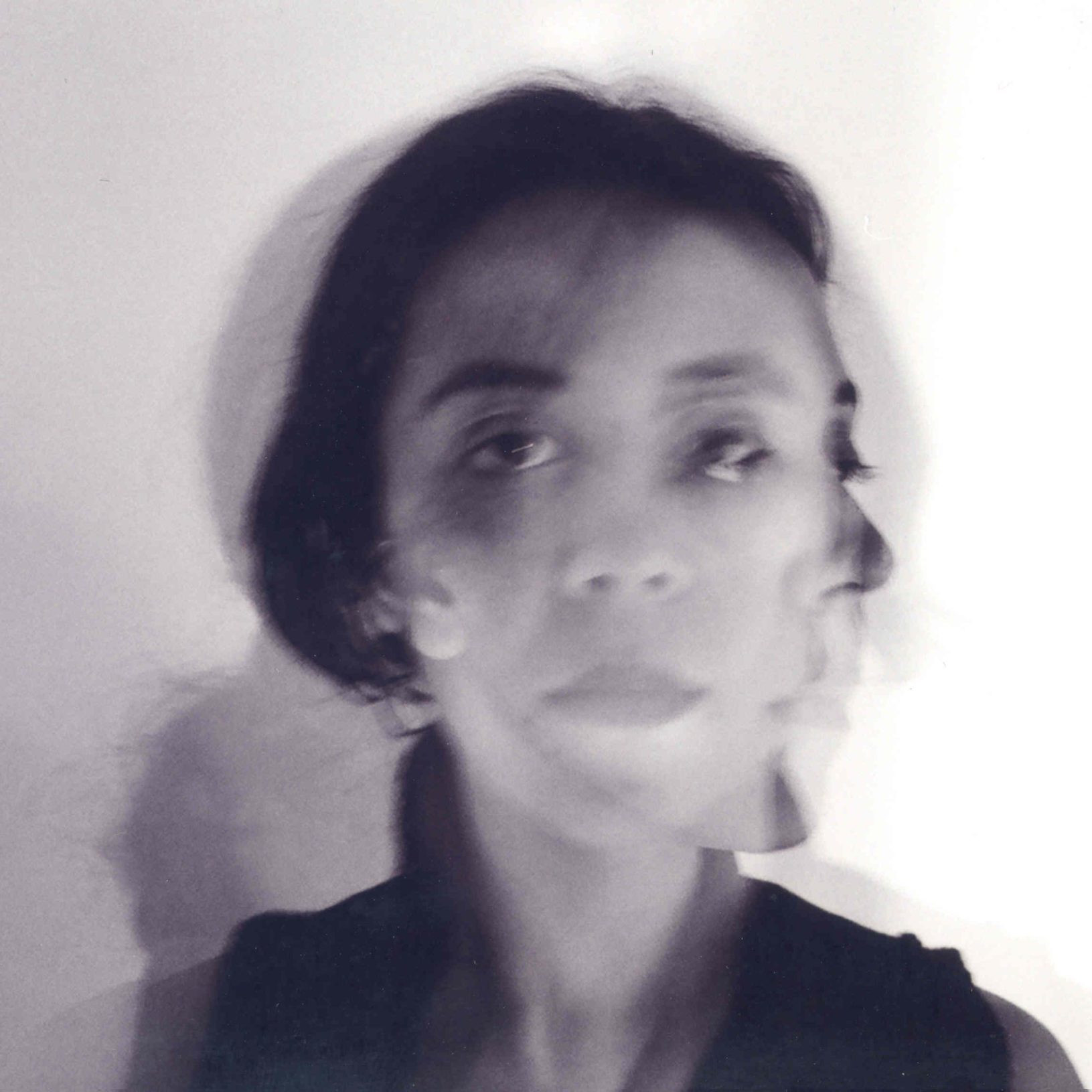 Shireen is an Ecuadorian, Iranian, Muslim, Disabled filmmaker. Her films use the sonic/visual language of memory as a central gaze to de-internalize surveillance and uncensor the imagination. She served as Artist Support for the Islamic Scholarship Fund where she co-created Muslim-Centered film programming; an evolving framework that supports Muslim filmmakers to restore, center and define their narratives.
For more information visit: www.shireenalihaji.com
As a writer and filmmaker, Musa's work attempts to bring the inner dimensions of Muslim lives to the page and screen. His credits as writer/director include the feature films Valley of Saints (Audience Award Winner, Sundance Film Festival) and A Stray (New York Times Critics Pick). His documentaries include A Son's Sacrifice (Best Short Doc, Tribeca Film Festival) and Bronx Princess (Official Selection, Berlinale), both of which broadcast nationally on PBS. Musa has taught film and writing at Williams College, Rutgers University, and the Tribeca Film Institute. He is also the Creative Director and lead instructor for the Muslim Youth Voices Project, a multi-year initiative to bring free filmmaking workshops to Muslim youth across the country. As a Fulbright Fellow, Syeed lived in Cairo, Egypt, where he focused on experimental filmmaking.


Stay updated on what's happening at ISF!
Please enter a valid email address.
Thanks for subscribing! Please check your email for further instructions.
Something went wrong. Please check your entries and try again.