Donate to ISF's Endowment Fund through our Sustainers Circle, a distinguished group of donors who are dedicated to supporting the long-term vision and mission of ISF.
Our Sustainers Circle offers an exclusive opportunity for our most esteemed supporters to invest in the long-term stability of our Cycle of Support through a Waqf, or religious endowment. Establishing an endowment ensures that your values and priorities as a donor are maintained by our organization for perpetuity.
Since 2009 ISF has awarded $2.25 million to 575 young American Muslims pursuing academic and professional careers in law, human rights, journalism, film, public policy, criminal justice, and more. Our programmatic model is based on a comprehensive Cycle of Support, which begins with scholarships and mentorships and continues with internship and fellowship opportunities, career counseling, and continuing education. Our alumni now work as directors and leaders at major nonprofits and advocacy organizations such as Human Rights Watch, CAIR, and the ACLU; at major media networks such as NBC News, CNN, and Al Jazeera; as officials influencing public policy; as federal clerks in the U.S. District Courts; and in film and journalism, telling critically important stories about Muslim rights and advocating for greater inclusion.
 WHAT IS A WAQF OR ENDOWMENT?
ISF's Sustainers Circle follows Islamic principles of endowments, also known as a Waqf. A Waqf is a religious endowment that is voluntary, permanent, and irrevocable. One dedicates a portion of their wealth, in cash or in-kind (e.g. a house or garden), and its disbursement, for Shariah-compliant projects. Once a Waqf is created, it can never be donated as a gift, inherited, or sold.
An endowment is an investment that grows over the long term, where the principal remains intact and the earnings are used for charitable causes. This protects the earning power and enables donors and nonprofit organizations to continuously donate earnings or grow endowments by reinvesting them in the principal.
Waqf or Sadaqah Jariyah is one of the most rewarding acts a person can do in their lifetime. Interestingly, the oldest university in the world, University of Al Quaraouiyine, was created by a Waqf, as confirmed by UNESCO and Guinness World Records. The University of Oxford is also modeled after the Islamic Waqf system.
WHY WOULD I ESTABLISH AN ENDOWMENT?
According to a famous hadith, "When a person dies, his deeds come to an end except for three: Sadaqah Jariyah (ongoing charity), a beneficial knowledge, or a righteous child who prays for him." The establishment of a Waqf through ISF's Sustainers Circle not only creates a continuous charity that brings ongoing contributions to the organization for perpetuity, but also promotes the seeking of beneficial knowledge and a means of ongoing gratitude and duaa for our donors.
The following are a few of the many benefits to joining ISF's Sustainers Circle and establishing an endowment fund: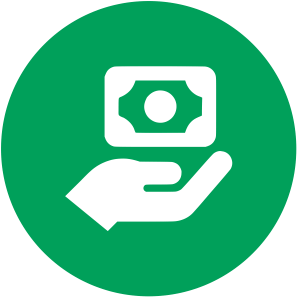 Establish a Sadaqah Jariyah
An endowment fund allows you to establish an ongoing charity, a gift that not only benefits the organization, but continues to bring you reward, in this life and the next!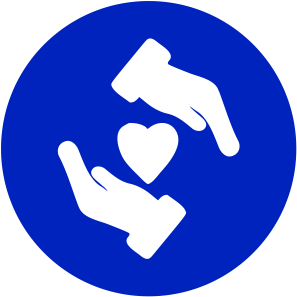 Preserve Your Priorities & Values
An endowment fund ensures that the programs that are important to you will always remain in place, ensuring that your own priorities are sustained in the organization.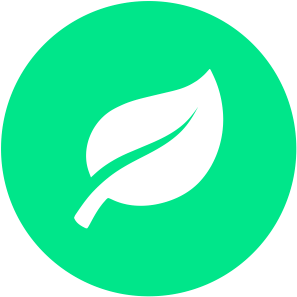 Sustain ISF for Future Growth
Your endowment fund creates a safety net that allows the organization to expand and grow while programs that you value are not put at risk due to increased funding needs.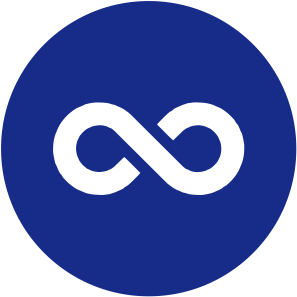 Leave Behind a Lasting Legacy
Donations to endowments survive beyond the lives of their givers, creating a true legacy that will honor your values and preserve your name for generations to come.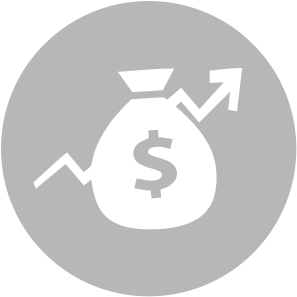 Easy & Intelligent Development
An endowment fund allows you to make a meaningful and intelligent investment by contributing to both our programmatic and operational development, without the burden of managing those funds.
Besides the general benefits mentioned above and the tremendous blessing and reward that come with establishing a recurring charity, ISF offers exclusive program benefits to our Sustainers Circle members. As a Sustainer, you will:
Receive a special annual Sustainers Circle report that discusses the impact of your waqf.
Receive exclusive VIP Tickets to your first ISF annual banquet dinner, after becoming a Sustainer.
Receive special recognition as a member of the Sustainers Circle.
When donating as a business sponsor, receive special marketing rights to promote your investment as a part of your philanthropic activities, allowing you to share with your clients and customers your commitment to the community.
Receive recognition as a distinguished supporter with an elegant Sustainers Circle plaque.
May create your own scholarship(s) and name the awards in honor/memory of a loved one.
Receive bi-annual reports and video messages from your sponsored scholars so you can see, firsthand, the impact of your giving. You may also inspire others to pay it forward by sharing these reports and inspiring videos with family, clients, or customers, extending the influence of your giving far beyond the scholarship recipients themselves.
There are three simple steps to establishing an Endowment Fund through our Sustainers Circle:
STEP ONE: An ISF endowment starts at $25,000. Once you've begun your $25,000 investment, you can continue investing up to $50,000 to create a named scholarship.
STEP TWO: Contact our Director, Somayeh Nikooei, at snikooei@islamicscholarshipfund.org, to discuss your options. Or schedule an appointment directly to her calendar.
STEP THREE: We will email you your endowment agreement. Please sign and send it back to us. Congratulations! You are now an ISF Sustainer!
We appreciate the opportunity to discuss our Sustainers Circle with you further. Should you have any questions regarding setting up an endowment, please contact Somayeh Nikooei, Director, at SNikooei@IslamicScholarshipFund.org.
FREQUENTLY ASKED QUESTIONS
No. Fortunately, we are working with a professional and highly skilled selection committee, who represent the various majors we support. For example, we have attorneys who evaluate law students and filmmakers who evaluate film students. All judges sign conflict of interest and confidentiality form prior to the evaluations.