Americanish Drive-In Movie Premiere
May 23, 2021 5:30PM—7:30PM
Cost 30.0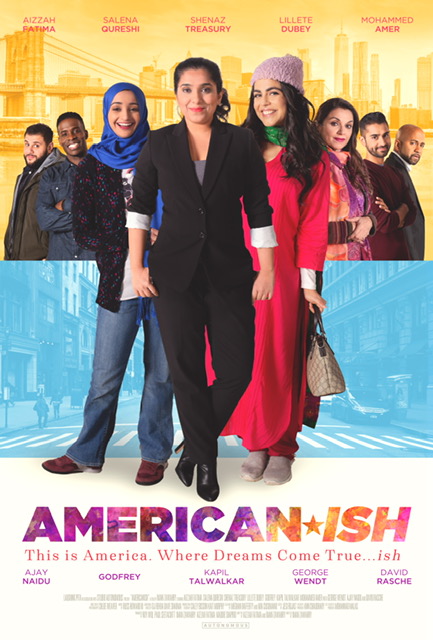 Join ISF for a drive-in, world premiere of Americanish, the first feature film of ISF Film Grant Director Iman Zawahry. The screening will be held at the Fort Mason Flix Theatre in San Francisco, CA, on Sunday, May 23rd at 5:30 PM PST during the closing night of CAAMFest, the largest Asian American film festival in the United States. It will be followed by a Q&A with the director. Cost is $30/car. Please wear a mask. Register today.
Americanish is the first American Muslim rom-com made by diverse American Muslim women about Muslim women! A lighthearted, yet authentic break from the traditional romantic comedy, the film highlights different layers of womanhood as it intersects with cultural and societal expectations. Americanish invites viewers into the home and lives of three marriage-aged Pakistani women as they navigate the often turbulent waters of romance, culture, career, and family. Directed by Emmy award-winning filmmaker Iman Zawahry, and co-written by ISF Film Grantee Aizzah Fatima, Americanish is a coming-of-age comedy that offers a refreshing sense of authenticity, as its strong female leads convey a range and depth of character derived from the co-creators' experiences as American Muslim women.
This movie is not to be missed! Expect to laugh, learn, and shed a tear or two along with ISF and the star-studded cast of Americanish. To learn more about the film, visit www.AmericanishFilm.com.
This event is sponsored by ISF and Mubarak, Sherif, and Oladipo, PLLC.